Foot Massager inSPORTline Footsage
For effective foot massage with heating, easy maintenance, strong and durable frame, easy to store, 60 massage points.
Recommended accessories
Description
Parameters
Alternatives (2)
Foot Massager inSPORTline Footsage
Foot Massager inSPORTline Footsage presents a great way to massage your feet. Each foot will rest on 30 massage points, 15 at the front and 15 at the back. Once the massage starts, the pins will automatically slide up and down in a synchronized manner, stimulating pressure points on your feet. The massager has 60 massage pins covered in a neoprene, easy-to-maintain membrane. Foot Massager inSPORTline Footsage also provides heating that improves blood circulation, stimulates your muscles and makes the massage more pleasant and effective. Thanks to its compact size, it is easy to store under a bed or inside a closet. Foot Massager inSPORTline Footsage will come in handy at home and, thanks to its compact size, on your travels as well.


Technical description:
Effective foot massager
Heating for better massage point stimulation and blood circulation
Strong, durable and easy to maintain
Massage points are covered in easy-to-maintain neoprene
Compact and easy to store
Long power cable with an adapter
Number of massage points: 2 x 30
Functions: ON/OFF switch, ON/OFF switch for heating
Dimensions: 30 x 31 x 4.5 cm
Power cable length: 180 cm
Weight: 1896 g
For home use only
Exercised body areas: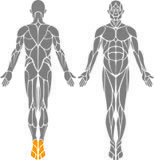 Foot Massager inSPORTline Footsage - Product parameters
Number of massage surfaces
60
Number of programs
Most massage chairs feature several pre-set or manual programs. These programs are specially designed to fulfill the user's needs. For example, there is relaxing massage, relieving massage, fitness massage and others. The number of programs varies from chair to chair but generally it can be said that the higher-class the chair is, the more programs it has.
2
Weight (g)
The total weight of the product.
1896 g
Foot Massager inSPORTline Footsage - alternatives -
all in stock
Foot Massager inSPORTline Otterchill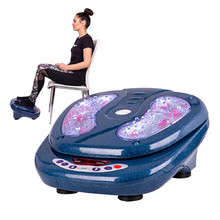 More info
Foot Massager inSPORTline Gurinno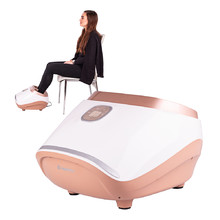 More info
Foot Massager inSPORTline Footsage is included in the following categories: