Scooter WORKER Plofi with Light-Up Wheels
Comics printing, anti-slip footboard, light-up wheels, folding mechanism, foam handlebar grips.
Recommended accessories
Description
Parameters
Alternatives (8)
Scooter WORKER Plofi with Light-Up Wheels
The Scooter WORKER Plofi with Light-Up Wheels is a high quality scooter made of lightweight aluminum alloy that features a steel tube. Thanks to the simple, lockable folding mechanism, you can carry it around. Moreover, the scooter features wheels that light up when spinning. However, no batteries are required as the diodes are powered by electromagnetic energy. The light-up wheels thus create a colorful play of red lights under the footboard. Aside from the light effects, you may also appreciate the attractive comics printing. Safety features such as foam handlebar grips, anti-slip footboard and/or rear brake not only provide excellent riding characteristics, but also make your child safe at all times. The Scooter WORKER Plofi with Light-Up Wheels is suitable for 4+-year-old children.
Technical description:
Easy to fold (including handlebars) thanks to simple folding mechanism
Step-on rear brake
Foam handlebar grips
Anti-slip footboard
Comics design
Frame: aluminum
Tube: steel
Adjustable handlebar height: 60 – 80cm (70-75-80cm – adjusted with snap pegs)
Handlebar width: 32cm
Footboard dimensions: 29.5 x 9.5cm
Footboard length: 36.5cm
Footboard height: 8cm
Bearings: ABEC 5
Wheel diameter: 125mm
Wheel material: PVC, LED diodes (red), transparent
Weight limit: 50kg
Scooter dimensions: 66 x 32 x 80cm
Folded-up dimensions: 60 x 11.5 x 22cm
Weight: 2kg
Recommended age: 4+
Scooter WORKER Plofi with Light-Up Wheels - Documents to download
Scooter WORKER Plofi with Light-Up Wheels - Product parameters
Wheel type
Hard bantam wheels are suitable for riding on uneven terrain.
Inflatable rubber wheels are more suitable for adults. The front wheel is sometimes bigger than the rear one. These wheels are better for urban riding and longer more demanding trips.
PVC wheels can be found on stunt and children's scooters. They are cheaper and suitable for parks or even terrain.
PVC
Hard plastic wheels. Less resistant to wear.
Frame
For both recreational riding and riding through terrain, choose kick scooters with a steel or iron frame and aluminium components set.
To make the scooter lighter, the frame can be also made of aluminium or plastic. Aluminium can be seen mainly in stunt or children's scooters.
Aluminium
Brakes
Foot brakes - suitable mainly for children's, stunt (freestyle) and urban kick scooters. The brake is engaged by stepping down on it, causing friction between it's mechanism and the wheel.
V-brakes - suitable for higher weight limits (adults). Easy maintenance and affordable price. The brake is activated by a handlebar lever.
Disc brakes - suitable mainly for sports enthusiasts. These brakes are more costly and harder to maintain.

Hydraulic brakes - instead of a cable they are made of a piston with liquid in it. These brakes offer the highest quality and are the most expansive.
Foot brake
Brake is activated by stepping down on the rear mudguard, which causes friction between the brake and the wheel.
Weight limit
The kick scooter's maximum weight limit. It is not recommended to exceed this limit.
For the average weight of 80 kg, 100 kg weight limit is optimal, if you want to use the scooter for recreational purposes only. For heavy terrain and frequent use, you may want to choose a steel frame scooter with the weight limit in the range of 120 - 150 kg.
Stunt scooters' weight limit ranges between 50 and 100 kg.
When picking out a children's scooter, decide according to your child's weight but take into account their eventual growth.
50 kg
Minimum recommended user height
105 cm
Wheel size
Wheel size significantly differs depending on the type of kick scooter.
Wheels for children's kick scooters begin at 80 mm.
Freestyle (stunt) kick scooters have wheels between 100 - 120 mm.
Kick scooters for adults really vary in the size of their wheels. Ideal choice depends on your own preferences and experiences. Smaller wheels are easier to control. Larger wheels are more suitable for unever terrain.
125 mm
Weight
The total weight of the product.
2 kg
Adjustable handlebar height
Adjustable handlebars are great for those who want to share their kick scooter with other rider of different height.
They are also suitable for children, since the handlebars can be adjusted as your child grows.
Most stunt (freestyle) scooters have one-piece handlebars to hold steady for tricks and jumps (their height cannot be adjusted).
yes
Handlebar height
The recommended handlebar height for adults is generally 90 - 120 cm. Suitable handlebar height for children is usually 50 cm and higher (depends on the height of the child). The ideal handlebar should reach approximately up to the rider's hipbone. If the handlebars are too low, the rider may experience back pain. If the handlebars are too high, steering the kick scooter becomes difficult.

60-80 cm
Bearings
The ABEC-1 through ABEC-9 scale denotes the presision of the manufacture process. The higher the number, the more precisely the bearings are made (smaller margin). Other scales are used mainly on children's skates.
ABEC 5
Suspension
Suspension makes your ride more comfortable, especially on uneven surfaces.
no
Scooter WORKER Plofi with Light-Up Wheels - alternatives -
all in stock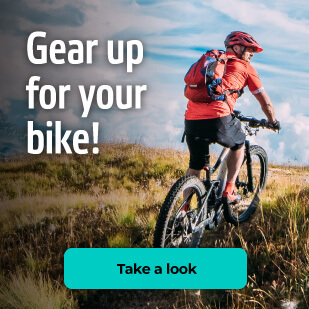 Scooter WORKER Plofi with Light-Up Wheels is included in the following categories: