Children's Cycling Gloves POLEDNIK Baby New
Animal motif, Velcro fastening, ergonomic shape, synthetic leather palm, knuckle protection, recommended age: 3+.
We are sorry, but this product is no longer available.
Recommended accessories
Description
Parameters
Alternatives (3)
Children's Cycling Gloves POLEDNIK Baby New
Children's Cycling Gloves POLEDNIK Baby New are one of the basic pieces of protective equipment. They have a number of functions. Their main function is to protect the child when they fall off the bike. What's more, they absorb vibrations and keep the hands dry. The gloves are anatomically shaped and are made of Lycra, a breathable and elastic material. The palm is made of synthetic leather. The picture of an animal will make the gloves attractive to children. As a result, they will accept them as a natural and stylish protection accessory.


Technical description:
Removal of sweat from palms
Absorb vibrations from handlebars
Knuckle protection
Velcro fastening
Encircle palm and fingers
Back material: lycra (elastic material)
Palm material: synthetic leather
Materials used are safe
Recommended age: 3+
Palm width (without thumb):
Size 3 = 7.5 cm
Size 4 = 8 cm
Size 5 = 9 cm
Children's Cycling Gloves POLEDNIK Baby New - Product parameters
Women's/men's/children's
Children's
Material
Most cycling gloves are made of Lycra. It is a pliable and flexible material with great permeability that will adjust to the shape of your hand. It can be accentuated by synthetic leather and sometimes even silicone over the palm to make sure the gloves don't slip.
Lycra, Synthetic leather
Gel filling
Gel fillings are usually palced at the palms. They are soft, supple and prevent uncomfortable sores.
no
Anti-slip palms
Gloves with an anti-slip palm surface guarantee a complete control of the handlebars and braking levers. There is no danger of your hands slipping from the handlebars, making your ride safer.
no
Fastening
Velcro fastener will make your gloves fit perfectly so that they don't slide off during a ride.
Velcro
Reflective features
Reflective features exponentially increase the user's visibility. They are suitable especially for winter months that come with mists and early sunset. However, they shouldn't be forgotten even during summer.
Reflective features on clothing items usually take the form of a reflective lettering or stripes that don't clash with regular wear.
no
Mesh over the back of the hand
Some gloves feature a mesh over the back of the hand. The mesh provides air ventilation, regulates temperature and prevents overheating.
no
Children's Cycling Gloves POLEDNIK Baby New - alternatives -
all in stock
Children's Cycling Gloves Frozen II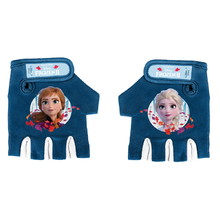 More info
Children's Cycling Gloves KELLYS Nyx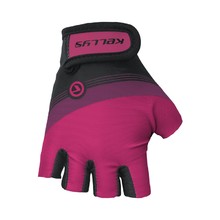 More info
Children's Cycling Gloves POLEDNIK Baby Želáci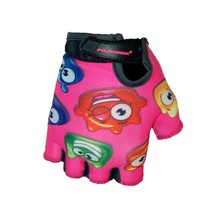 More info
Children's Cycling Gloves POLEDNIK Baby New is included in the following categories: