Ankle Strap inSPORTline AnkleWrap
Resistance band accessory, suitable for home, outdoor and gym training, fits into your pocket, quality material, foam lining for comfort.
Recommended accessories
Description
Parameters
Alternatives (2)
Ankle Strap inSPORTline AnkleWrap
Ankle Strap inSPORTline AnkleWrap is a small, yet practical training accessory for a resistance band. The strap is fastened around the ankle and the resistance band is secured to the steel clip. The other end of the resistance band is secured to a fixed point, presenting a clever way to strengthen or stretch your legs, especially your thighs. This kind of training can be done at home or outdoors, either with friends or on your own. The strap is small and can easily fit into your pocket along with the resistance band.
Ankle Strap inSPORTline AnkleWrap is made of polypropylene, steel and EVA foam material for better comfort. The 48-cm long strap will easily fit any ankle. Because of all these attributes, AnkleWrap makes a great exercise accessory you can use outdoors, on your travels, in a gym or at home.



Technical description:
Useful training accessory for resistance bands
Ideal for outdoor, home or gym training
Strong material
Easily fits into your pocket
Material: polypropylene, EVA, steel
Length: 48 cm
Width: 5.2 cm
Price for 1 pc
Recommended by Petr Kopřiva, the inSPORTline coach:
Strengthening your stabilization muscles will help you reduce longterm back pain.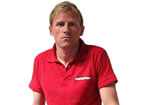 This product is used by Kateřina Pauláthová - member of the Czech downhill skiing team.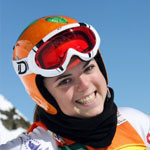 Ankle Strap inSPORTline AnkleWrap - Product parameters
Material
Polypropylene, EVA, Steel
Ankle Strap inSPORTline AnkleWrap - alternatives -
all in stock
Resistance Band Grip inSPORTline Morpo TPR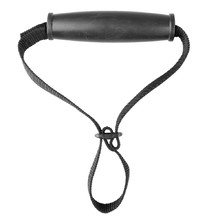 More info
Resistance Band Handles inSPORTline Morpo MT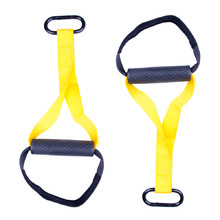 More info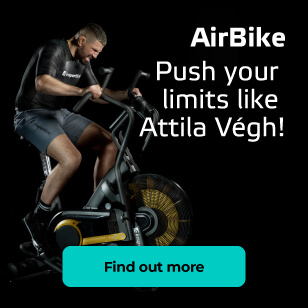 Ankle Strap inSPORTline AnkleWrap is included in the following categories: