Nylon Hanging Ab Straps inSPORTline Trapy
Padded elbow support, perfect accessory for ab workout, high-quality material, sturdy snap hook, 2 pieces per package.
Recommended accessories
Nylon Hanging Ab Straps inSPORTline Trapy
Nylon Hanging Ab Straps inSPORTline Trapy are a practical training accessory ideal for exercising your abs. All you have to do is wrap the straps around your elbows and start pulling your legs up to your chest. Waht's more, you can also raise your legs up into the air or turn them or your knees sideways. You can hang these straps on a pull-up bar, as well as almost everywhere else, e.g. an outdoor dryer, strong branch, etc. The foam-padded elbow parts allow for a comfortable workout and prevent sores. All of the above makes Nylon Hanging Ab Straps inSPORTline Trapy suitable for both indoor and outdoor workout.


Technical description:
Effective accessory for ab training
Both direct and oblique abdominal muscles are exercised
Padded elbow part provides comfort
Strong seams and a sturdy snap hook
Material: nylon, PE, steel, foam
Strap size: 39 x 18 cm
Elbow strap size: 32 x 18 cm
Hanging strap size: 23 x 5 cm
Weight: 565 g
Price per 2 pieces
Recommended by Petr Kopřiva, inSPORTline Fitness Coach
Regular training improves your physical fitness, helps you lose weight and strengthens your cardiovascular system.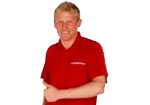 Exercised body areas: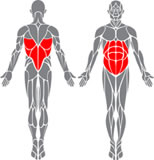 Nylon Hanging Ab Straps inSPORTline Trapy - Product parameters
Weight limit (kg)
By observing the weight limit of the product, you significantly increase its service life and prevent it from wearing down prematurely. It is not recommended to exceed this limit.
100 kg
Nylon Hanging Ab Straps inSPORTline Trapy is included in the following categories: