Ab Roller inSPORTline AR1000
Accessory for an effective full body workout, sturdy design, high-quality material, anti-slip surface.
Recommended accessories
Description
Parameters
Alternatives (7)
Video (2)
Ab Roller inSPORTline AR1000
Ab Roller inSPORTline AR1000 is an effective training accessory suitable for home use. It offers two effective exercises. The first is a classic ab roller exercise, i.e. rolling push-ups with legs stretched (or on your knees). To do the second one, you have to attach the pedals to the center axis and then secure your feet in the pedals using the straps and rubber bands. Then assume the push-up position and start gently pulling your legs toward your midline, using your abdominal muscles. This exercise strengthens not only your abs, but also the arms, shoulders, back, pectoral muscles and legs. Ab Roller inSPORTline AR1000 is made of a combination of durable polypropylene, PVC and steel, which allows for the 110 kg weight limit. It is suitable for both indoor and outdoor use. The anti-slip pattern on the wheel and rubber grips make this ab roller safe. All of the above makes Ab Roller inSPORTline AR1000 a perfect accessory for home gyms.


Technical description:
Effective workout accessory for strengthening your abs, pectoral muscles, arms, shoulders, back and legs
Allows for two body weight exercises
Solid material
Anti-slip
Suitable for both indoor and outdoor use
Material: polypropylene, PVC, steel
Diameter: 35 cm
Handle length: 12 cm
Weight: 2000 g
Weight limit: 110 kg
Recommended by Petr Kopřiva, inSPORTline Fitness Coach
Regular training improves your physical fitness, helps you lose weight and strengthens your cardiovascular system.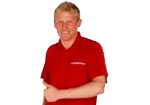 Exercised body areas: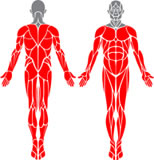 Ab Roller inSPORTline AR1000 - Product parameters
Weight (g)
The total weight of the product.
2000 g
Material
PVC, Polypropylene, Steel
Ab Roller inSPORTline AR1000 - alternatives -
all in stock
Ab Roller inSPORTline AR1000 is included in the following categories: