Twist Stepper inSPORTline Big
For versatile exercising, robust and easy to store, with computer, resistance adjustment, quiet running. 2017 product of the year!
Recommended accessories
Description
Parameters
Alternatives (1)
Twist Stepper inSPORTline Big
Twist Stepper inSPORTline Big with resistance adjustment and quiet running features side step exercises, rubber resistance bands and levelling of the front half, making it perfect for toning your entire body – hips, thighs, abs, chest, back muscles, as well as arms. The stepper allows you to simulate going up the stairs while being easy on your joints. The twisting movement will help you get rid of excess fat in difficult areas. You'll also appreciate the adjustable pedals and its compact easy to store shape.
BIG for your physical fitness and feeling great every day
Our customers confirm that the Twist Stepper Big will quickly help you get rid of weight gained during pregnancy. Everyone can find the time necessary to exercise 5 minutes every day, for example in front of TV. Toned thighs and glutes will also have a beneficial effect on many sports activities, such as running, skiing, or inline skating. The twisting movement will help you tone your body into the shape you want so you can feel confident and sexy.
Technical description:
Adjustable resistance
Resistance adjustment by belt
Computer displays: time, number of steps, calories burned, scan
Maximum user height: no limit
Weight limit: 100 kg
Weight: 9 kg
Pedal dimension: available space 31 cm (shoe size 46)
Dimensions: L48 x W42 x H21 cm
Category HC (EN 957) suitable for home use
Recommended by Petr Kopřiva, inSPORTline Fitness Coach
Regular training improves your physical fitness, helps you lose weight and strengthens your cardiovascular system.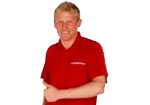 Exercised body areas: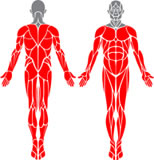 Twist Stepper inSPORTline Big - Documents to download
Twist Stepper inSPORTline Big - Product parameters
Resistance adjustment
yes
Movement type
Distinguished between classic step and twist step to the sides.
twist
Specific twist movement focused on inner and outer thighs.
Rubber resistance bands
yes
Weight
The total weight of the product.
9 kg
Weight limit (kg)
By observing the weight limit of the product, you significantly increase its service life and prevent it from wearing down prematurely. It is not recommended to exceed this limit.
100 kg
Step height adjustment
no
Twist Stepper inSPORTline Big - alternatives -
all in stock
Twist Stepper inSPORTline Legro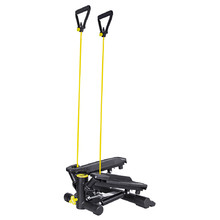 More info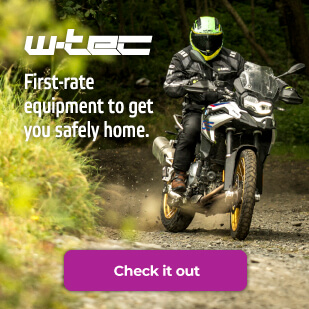 Twist Stepper inSPORTline Big is included in the following categories: