Sporttester TomTom Runner 2 -
SPECIAL OFFER
Real-time running information, multisport mode, activity and GPS tracking.
We are sorry, but this product is no longer available.
Recommended accessories
Description
Parameters
Alternatives (8)
Sporttester TomTom Runner 2
Sporttester TomTom Runner 2 is a modern GPS wristwatch suitable for all sportsmen, who want great performance for an affordable price. Runner 2 represents a popular second-generation sporttester with a wide range of functions, from the usual burned calories mode to all-day activity tracking or GPS tracking. Its easily readable backlit display shows all relevant information for the selected or current activity. Via Bluetooth technology, this sporttester can be synchronized with smartphones through apps focused on running or on sport activities in general.
 The TomTom producer still improves the software to achieve the optimal training functions. With the cardio models, you can use the Fitness Age function to know your fitness condition in comparison with universal user average with the same gender. It helps evaluate the ideal training kind and intensity to improve your fitness.
We present the Personal training function with possible selection from 50 pre-set workouts for running and cycling. Select the goal, you want to achieve. Adjust your workout to your needs. Set your pace, intensity and target distance or number of repetition as well and go. It is perfect for your own interval trainings.
Software news will be available in September 2017.
Technical description:
Battery lifetime: activity tracking up to 3 weeks, GPS up to 11 hours
Display resolution: 144x168
Display size: 22x25mm
Thickness: 11.5mm
Weight: 49g
Wrist circumference: 121-175mm (S), 143-206mm (L)
Waterproofing: 40m / 130 feet (5ATM)
Supported languages: Czech, English, Spanish, German, French, Italian, Finnish, Portuguese, Dutch, Polish, Norwegian, Swedish, Danish, Chinese (traditional), Chinese (simplified), Indonesian, Japanese
Features and functions:
Treadmill: speed, pace, distance, calories and exercise time
Running: speed, pace, distance, calories and exercise time
Cycling: speed, pace, distance, calories and exercise time (cadence – via optional cadence sensor)
Indoor cycling: exercise time (cadence, speed, pace and distance – via optional cadence sensor)
Swimming: laps, distance, speed, time, calories and strokes
Freestyle: speed, pace, distance, calories and time
Gym: time (heart rate and calories – by optional chest belt)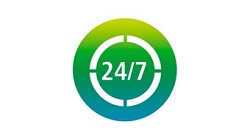 Activity Tracking
Measurements: steps, active minutes, distance, calories and sleep
Views: daily or weekly
Goals: steps, active minutes, distance and calories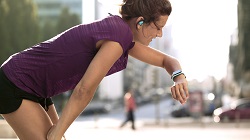 Training:
Race: past activities, favorites, custom
Goals: time, distance or calories
Zone: pace, pulse or speed
Laps: time / distance / manual
Intervals: yes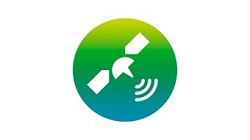 Position Tracking:
Location: GPS + GLONASS
QuickGPSFix: yes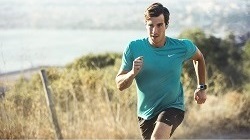 Sensors (integrated): motion sensor (accelerometer + gyroscope), compass
Sensor (wireless): Bluetooth® Smart
Alerts: beep and vibration
Sporttester TomTom Runner 2 - Product parameters
Sporttester TomTom Runner 2 - alternatives -
all in stock
Sporttester TomTom Runner 2 is included in the following categories: