Kick Scooter Crussis Cross 5
For terrain and long downhill rides, lockable Zoom front fork, Tektro hydraulic brakes, maximum comfort on uneven surface.
Recommended accessories
Description
Parameters
Alternatives (8)
Kick Scooter Crussis Cross 5
Kick Scooter Crussis Cross 5 is suitable mainly for the terrain and long-downhill ride. This scooter features hydraulic brake system and lockable ZOOM front fork. Its front 26" and rear 20" wheel are provided with low rolling resistance Mitas tyres, made by the Czech manufacturer. The brake system consists of TEKTRO hydraulic brakes, which do not lose its effectiveness even during a long, intensive ride. The suspended ZOOM front fork provides maximum riding comfort even on uneven terrain. To not lose a rebound energy, the front fork is equipped with a lock mechanism. Depending on the rider's need, the fork can be locked or unlocked. Frame construction is reinforced on the most stressed parts. The frame is tough, offering great riding qualities and perfect transmission of rebound. The handlebar stem is of CRUSSIS brand. Kick Scooter Crussis Cross 5 is suitable for children above 8 years and adults with max height of 200cm.
CROSS kick scooters are suitable primarily for terrain and long-downhill rides. Their main purpose is to have a fun!
Technical description:
Frame: CRUSSIS, riveted footboard
Handlebar stem: CRUSSIS Alu, 31.8/105mm
Fork: ZOOM MLO, crown locking
Headset: Ahead 1 1/8
Handlebars: CRUSSIS Alu MTB
Handlebar width: 620mm
Rims: front 26", rear 20", CRUSSIS double-wall
Tyres: Mitas RUBENA NEPTUNE
Spokes: black
Inner tuber: Mitas RUBENA
Grips: CRUSSIS, ergonomic
Brake levers: hydraulic TEKTRO Auriqa
Brake shoes: hydraulic TEKTRO Auriqa
Hubs: CRUSSIS disc, 6 whole, 160mm
Weight: 12kg
Load capacity: 150kg
Length: 1750mm
Footboard length: 480mm
Tread height: 120/75mm
Height: 1070mm
Wheelbase: 1170mm
Wheel spacing: 1200mm
Valve type: AV
Kick Scooter Crussis Cross 5 - Documents to download
Kick Scooter Crussis Cross 5 - Product parameters
Wheel type
Hard bantam wheels are suitable for riding on uneven terrain.
Inflatable rubber wheels are more suitable for adults. The front wheel is sometimes bigger than the rear one. These wheels are better for urban riding and longer more demanding trips.
PVC wheels can be found on stunt and children's scooters. They are cheaper and suitable for parks or even terrain.
Inflatable
Wheels feature regular tires with tubes, just like bicycles. They adjust to uneven terrain.
Frame
For both recreational riding and riding through terrain, choose kick scooters with a steel or iron frame and aluminium components set.
To make the scooter lighter, the frame can be also made of aluminium or plastic. Aluminium can be seen mainly in stunt or children's scooters.
Iron
Brakes
Foot brakes - suitable mainly for children's, stunt (freestyle) and urban kick scooters. The brake is engaged by stepping down on it, causing friction between it's mechanism and the wheel.
V-brakes - suitable for higher weight limits (adults). Easy maintenance and affordable price. The brake is activated by a handlebar lever.
Disc brakes - suitable mainly for sports enthusiasts. These brakes are more costly and harder to maintain.

Hydraulic brakes - instead of a cable they are made of a piston with liquid in it. These brakes offer the highest quality and are the most expansive.
Hydraulic brake
Use the pressure of braking liquid. This leads to high efficiency (higher than mechanical brakes) and intuitive and responsive control. That's why they will be appreciated mainly by demanding users that brake often (for example during long downhill rides in terrain) or users with higher body weight (higher braking efficiency balances out higher inertia).
Weight limit
The kick scooter's maximum weight limit. It is not recommended to exceed this limit.
For the average weight of 80 kg, 100 kg weight limit is optimal, if you want to use the scooter for recreational purposes only. For heavy terrain and frequent use, you may want to choose a steel frame scooter with the weight limit in the range of 120 - 150 kg.
Stunt scooters' weight limit ranges between 50 and 100 kg.
When picking out a children's scooter, decide according to your child's weight but take into account their eventual growth.
150 kg
Weight
The total weight of the product.
12 kg
Adjustable handlebar height
Adjustable handlebars are great for those who want to share their kick scooter with other rider of different height.
They are also suitable for children, since the handlebars can be adjusted as your child grows.
Most stunt (freestyle) scooters have one-piece handlebars to hold steady for tricks and jumps (their height cannot be adjusted).
no
Kick Scooter Crussis Cross 5 - alternatives -
all in stock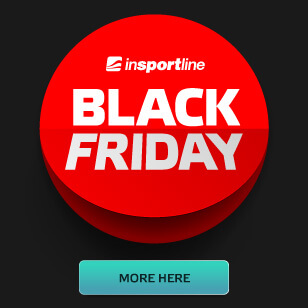 Kick Scooter Crussis Cross 5 is included in the following categories: