Magnetic Bracelet inSPORTline Virga
Stylish bracelet with a silicon strap, polished and matte steel decorative feature with embedded zircon, two magnets to stimulate the functions of your entire body.
Recommended accessories
Description
Alternatives (8)
Magnetic Bracelet inSPORTline Virga
Magnetic Bracelet inSPORTline Virga has a beneficial effect on the entire body. The high quality of the materials used will satisfy anyone. Silicon and surgical steel do not react to sweat (by corroding) and are the ideal material for people with allergies. The neodymium magnets are made of one fifth boron and four fifths neodymium. They are manufactured in small sizes and are notable for constantly releasing a small amount of energy. Magnetic Bracelet inSPORTline Virga is not just a fashionable accessory. It will help you maintain high concentration while working or exercising.

Neodymium magnets have a number of positive effects. The unique blend of four technologies – magnet therapy, infrared radiation, negatively charged ions and germanium – provides magnetic jewellery with priceless range. They increase oxygen levels in blood, stimulate cellular regeneration, stabilize blood pressure and help release toxic substances. They have analgesic effect and as such relieve joint and muscle pain, reduce swellings and speed up recovery. They also have anti-inflammatory effect, as well as a positive impact on degenerative and inflammatory diseases of the muscular system, ligaments and tendons (tennis elbow, Achilles tendon). Magnetic Bracelet inSPORTline Virga will effectively relieve chronic neck or shoulder pain caused by overstraining, injury or stress. They also help with toothache and menstrual cramps. In the wrist, there are many biologically active points connected to inner organs. They help increase performance and physical fitness. The magnets do not substitute medical care; however, they are a suitable accessory in such matters.
Technical description:
Stylish magnetic bracelet
Elegant design
High sheen
Embedded zircon
Combination of burnished and matte surgical steel (anti-allergic, 316L)
Silicon strap safe for human health
Chip that absorbs electromagnetic waves
2 neodymium magnets, 1200 gauss per magnet
Deters weariness and speeds up regeneration
Parameters: length 200 x width 7 mm (can be shortened)
Weight: 15 g
Easy maintenance
Suitable for both men and women
Unsuitable for pregnant or nursing women
We do not recommend wearing the bracelet next to your watch
Recommended by Petr Kopřiva, inSPORTline Fitness Coach
Regular training improves your physical fitness, helps you lose weight and strengthens your cardiovascular system.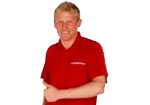 Magnetic Bracelet inSPORTline Virga - alternatives -
all in stock
Magnetic Bracelet inSPORTline Virga is included in the following categories: