Neck Gaiter Insecta -
SPECIAL OFFER
Protection against insects, seamless technology, versatile use, high-quality elastic material.
Recommended accessories
Description
Parameters
Alternatives (1)
Neck Gaiter Insecta
Neck Gaiter Insecta represents a system of protection against unpleasant insects such as mosquitoes, mites, ticks and flies. The main purpose is to protect against painful bites and dangerous diseases transferred by them. Permethrin, its organic substance, is usually used for repelling insects that might be dangerous for human health. Insecta products are approved in accordance with EU regulations concerning the use of biocidal substances. Maximum protection is ensured up to 50 washes - if washed according to care instructions provided on the box. Helps to keep the skin dry even during more demanding activities. Can be used around the neck, over the nose, over the head or as a head covering. Insecta products are suitable for all-season use during outdoor activities near water or forests and for use in tropical zones with a high concentration of biting insects and ticks. Neck Gaiter Insecta will be quite handy for sportsmen, hunters, dog walkers, fishermen, and everybody who want to relax in the nature without being annoyed by unpleasant insects.
Technical description:
Protection against insects (effective up to 50 washes)
High-quality, elastic material
Seamless technology
Multi-use – around neck, over nose or head, head covering etc.
Thermo layer (releases sweat, isolates heat, keeps optimum body temperature)
Material: 50% cotton, 50% polyamide
Effective substance: permethrin
Suitable for sportsmen, hunters, fishermen, dog walkers etc. 
Use: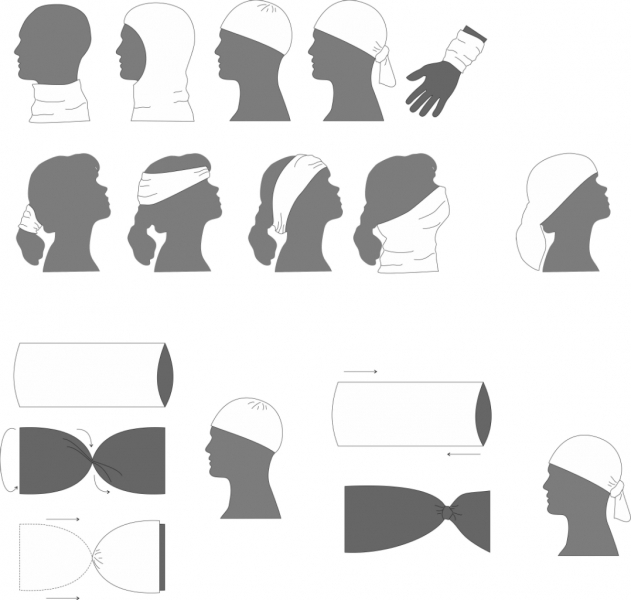 Neck Gaiter Insecta - Product parameters
Neck Gaiter Insecta - alternatives -
all in stock
Multifunctional Scarf Kellys
More info
Neck Gaiter Insecta is included in the following categories: