Fishing Sweatshirt Tandem Baits Phantom EX Fleece -
SPECIAL OFFER
Polar sweatshirt, light, modern design, fully breathable, durable zippers, 2 outer pockets.
Recommended accessories
Description
Parameters
Alternatives (2)
Fishing Sweatshirt Tandem Baits Phantom EX Fleece
Fishing Sweatshirt Tandem Baits Phantom EX Fleece is a warm fleece apparel necessary for cold weather featuring well-located pockets, strong zippers and a comfortable cut that does not restrict the movement. Polar fabric made of 1000 hollow fibers offers outstanding thermal and biophysical properties and perfect heat insulation. Fishing Sweatshirt Tandem Baits Phantom EX Fleece is super-light, pleasant on touch sweatshirt which does not crease and dries of quickly. This sweatshirt is suitable for demanding fishermen who appreciate quality, comfort and functionality.
Technical description:
Attractive design
Fully breathable
Durable zippers
Two outer pockets
Fiber: Polar
Weight: 300g
Perfect for cold weather
Fishing Sweatshirt Tandem Baits Phantom EX Fleece - Product parameters
Jacket/vest/t-shirt/raincoat
Jacket
Material
Fishing clothes are made of materials that can fully withstand long time in nature under any weather conditions. Fleece and cotton provide comfort and maintain stable temperature of the body. Nylon, PVC and polyester have water resistant atributes, even during the longest rainfall.
Fleece
Water resistance
Waterproof membrane keeps the clothing and therefore the user dry. It is suitable for damp and rainy weather.
no
Permeability
Permeable clothing is a guarantee of comfort. It can wick away the vapours (sweat) produced by the human body. The clothing can then "breathe". This kind of material is suitable especially for sports, but can be used for everyday activities as well.
yes
Hood
Jackets with hoods will protect your head even under the worst conditions, such as rainy or windy weather.
no
Reflective features
Reflective features exponentially increase the user's visibility. They are suitable especially for winter months that come with mists and early sunset. However, they shouldn't be forgotten even during summer.
Reflective features on clothing items usually take the form of a reflective lettering or stripes that don't clash with regular wear.
no
Fishing Sweatshirt Tandem Baits Phantom EX Fleece - alternatives -
all in stock
T-Shirt Graff 957-OL-2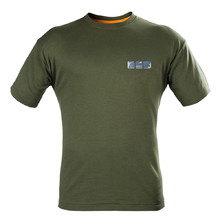 More info
Fishing Fleece Jacket Graff Water Stop 570-WS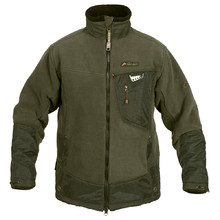 More info
Fishing Sweatshirt Tandem Baits Phantom EX Fleece is included in the following categories: