Physical Therapy Table Rousek RS100
Suitable for wellness centress and specialized facilities, suitable for rooms with increased air humidity, thicker padding as headrest.
Recommended accessories
Description
Parameters
Alternatives (8)
Physical Therapy Table Rousek RS100
All physical therapy tables with fixed height are suitable for clinical purposes since they meet the highest European safety standards. Physical therapy tables are, thanks to their advantageous price, used for a variety of medical purposes – they can be used in spas, hospitals, rehabilitation centres and examination rooms of GPs or specialized doctors. Physical therapy tables are popular for their simple frame and easy maintenance as well. These tables are safe, rigid and stable.
Physical Therapy Rousek RS100 with comfortable fixed-height upholstery is especially suitable for relaxation rooms in saunas, massage facilities and various treatment centres. The table is very soft and comfortable. Its other advantages include high weight limit of 180 kg, sturdy frame or a headrest padding.


Our tips:
All Rousek-brand tables can be adjusted individually. If you are interested in different colour or adding different accessories, feel free to contact us.
Technical description:
1-piece physical therapy table
Synthetic leather resistant to oil and water
Steel frame
Upholstery thickness: 6 cm
Dimensions: width 68 x length 193 cm
Height from the ground: 60 cm
Headrest dimensions: length 40 x height 12 cm
Weight: 30 kg
Weight limit: 180 kg
Photo for illustration purposes only
Exercised body areas: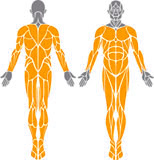 Physical Therapy Table Rousek RS100 - Product parameters
Weight
The total weight of the product.
30 kg
Physical Therapy Table Rousek RS100 - alternatives -
all in stock
Physical Therapy Table Rousek RS100 is included in the following categories: