Seat Pad P10 -
SPECIAL OFFER
Inflatable pad with air cushions, side and back cushion height and hardness are adjustable.
Recommended accessories
Description
Parameters
Alternatives (3)
Seat Pad P10
Seat Pad P10 is a comfortable inflatable pad with air cushions. After sitting down, you can use the regulation buttons to adjust the height and the level of inflation to your current needs. All parts of the pad are curved and will easily conform to your body. The pad keeps your legs close together to support the correct body position while sitting. The inflatable side and back padding helps to shift your weight back to the centre of your body. This way, you'll strengthen your spine at the same time you tone your glutes. The adjustable padding helps to keep the upper half of your body straight, which lessens the pressure put on your spine and relieves back pain.


Technical description:
Air cushions
Mechanic keys for inflating
Side and back cushion height and hardness are adjustable
Battery-free
Outer material: polyester
Inner material: PVC, PU
Dimensions: 40 x 37 x 9 cm
Weight: 480 g
Seat Pad P10 - Product parameters
Material
PVC, PU, Polyester
Seat Pad P10 - alternatives -
all in stock
-32%
Balance Trainer inSPORTline Bumy BC250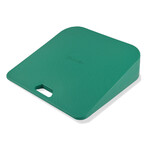 More info
Balance Cushion inSPORTline Bumy BC100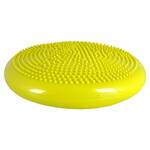 More info
-33%
Balance Cushion inSPORTline BC200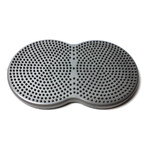 More info
Seat Pad P10 is included in the following categories: