Buy Christmas Presents Online with Extended Return Policy up to January 31st 2022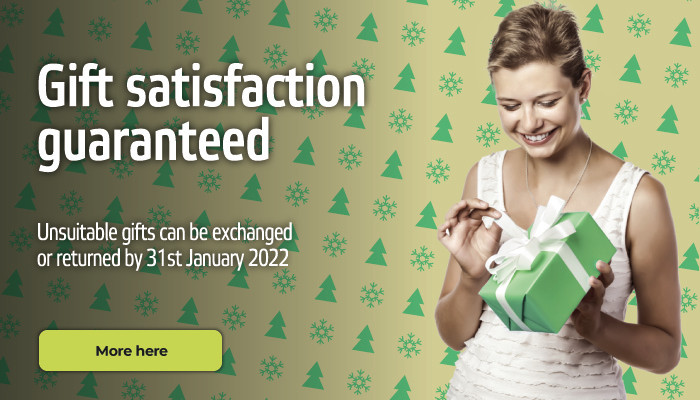 Dear customers, 
To make your Christmas shopping as enjoyable as possible and to show you that doing so via internet is no problem, we prepared a unique Christmas return policy that allows you to return purchased goods until January 31st 2022. This pertains to goods that don't fit or are otherwise unsuitable. This way, you don't have to worry about a gift that doesn't match the preferences of the person you've given it to. We will take back the unsuitable gift without questions asked.


How to return an unwanted gift? 
Please send the goods that you want to exchange/return to the Claims Department address (Čermenská 486, Vítkov 74901, Czech Republic) along with an accompanying letter and a copy of the invoice.
this special offer applies to all purchases made since October 25th 2021
unwanted gift can be exchanged/returned until January 31st 2022
this special offer applies to all purchases on www.insportline.eu
this special offer applies only to end customers
this special offer applies to unused goods only (the returned product must be wrapped - i.e. in the box it came in and also in the original packaging - and cannot show signs of use, must contain all components and cannot be damaged)


Our TIP: 
Happy shopping,
Your inSPORTline Team