Sports Watch inSPORTline Cord -
SPECIAL OFFER
Sports watch with both audio and visual alarm when in target zone, three intensity levels.
Recommended accessories
Description
Parameters
Alternatives (2)
Sports Watch inSPORTline Cord
Sports Watch inSPORTline Cord is a device for measuring and working with your heart rate frequency. The sports watch consists of durable and lightweight body with a silicone strap. Sports Watch inSPORTline Cord offers 3 heart rate zones: Intensity no. 1 (55-75% of maximum heart rate frequency) is for training to prevent cardiac diseases and to lose excess weight. Intensity no. 2 (70-80%) is for focusing on improving your endurance. Intensity no. 3 (80-100%) is for gaining excellent physical fitness and improving your muscle strength. Other advantages include resistance against splashing water or rain, back-lit display, audio and visual alarm or standard functions, such as displaying current time and date. Of course, there is also comfortable, extra thin chest strap included in the package. Thanks to all these features, and user-friendly interface, Sports Watch inSPORTline Cord is an ideal device for sports and outdoor activities, as well as casual use.


Technical description:
Current time and date
Target heart rate zone – levels of intensity
Graphic depiction of maximum heart rate
Time adjustment
Heart rate control mode
Training data
Audio and visual alarm for the heart rate zone
Button for audio alarm
Back-lit display
Thin and comfortable chest strap
Large display
Chest strap included
Water resistance (real): 0 m (splashing water, rain)
Weight: 57 g
Suitable for all sports
Functions:
Counting the number of calories burned
Switching between modes
Back-lit display
Parameter settings
Erase training data
Increasing parameter values
Heart rate control
Switching between sub-modes
Included:
Watch
Chest strap
Battery
Manual
Sports Watch inSPORTline Cord - Product parameters
Sports Watch inSPORTline Cord - alternatives -
all in stock
Sports Watch inSPORTline Diverz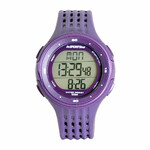 More info
Sports Watch inSPORTline Fit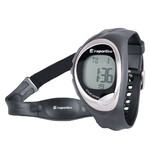 More info
Sports Watch inSPORTline Cord is included in the following categories: