Motorcycle Helmet W-TEC Vexamo
Helmet with adjustable chin, aerodynamic shape, metal locks, sun visor, air vent system.
Recommended accessories
Description
Parameters
Alternatives (8)
Motorcycle Helmet W-TEC Vexamo
Motorcycle Helmet W-TEC Vexamo is a modular motorcycle and quad-bike helmet with adjustable chin. The aerodynamically shaped polycarbonate shell has maximum impact resistance and can withstand very high temperatures. The helmet is equipped with closable air vent system with the vents placed on top and at the front and back of the helmet. The inner padding is made of antibacterial material and can be detached for washing. The adjustable chin is secured by high-quality metal locks. The curved shield has a durable anti-scratch layer and is easy to attach quickly, which is very useful while riding through a mist. The well-designed air vent system prevents fogging and maintains a flow of fresh air into the helmet. The helmet has pliable chin strap with a quick release buckle.
Technical description:
Durable material resistant against mechanical damage
Adjustable chin secured by metal locks
Weight of the helmet is focused to the centre
Mouth inlet ventilation
Durable anti-scratch layer
Ventilation system provides air circulation
Aerodynamically shaped shell
Maximum impact resistance
Closable air vents
Sun visor
Modern design
Nose protection
Material: ABS, polycarbonate
Weight: 1.5 kg
Homologation: ECE 22.05
W-TEC motorcycle gear is tested by Adam Peschel
"Stuntriding sometimes really hurts. But W-TEC gear makes me feel safer going in", says Adam Peschel, Czech professional stuntrider.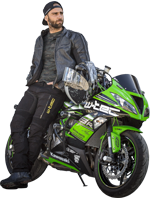 Motorcycle Helmet W-TEC Vexamo - Documents to download
Motorcycle Helmet W-TEC Vexamo - Product parameters
Suitable for glasses wearers
no
Motorcycle Helmet W-TEC Vexamo - alternatives -
all in stock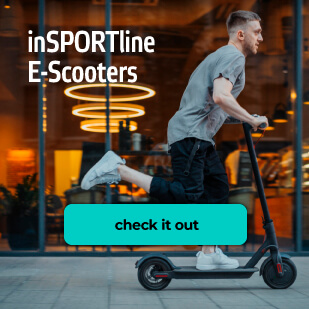 Motorcycle Helmet W-TEC Vexamo is included in the following categories: