Balance Trainer inSPORTline Dome Advance
The handles make your training more effective, plastic base for better stability, anti-slip surface, resistance can be adjusted by releasing pressure from the dome.
Recommended accessories
Description
Parameters
Alternatives (8)
Video (2)
Balance Trainer inSPORTline Dome Advance
Balance Trainer inSPORTline Dome Advance is an accessory suitable for aerobic and balance exercises. The trainer can be used in two ways - with the dome facing either up or down. This provides a great variety of balance exercises for fitness training or recovery. Balance Trainer inSPORTline Dome Advance contributes to the development of movement coordination and improves your balance. If you use it regularly, it will strengthen deeper muscles which are otherwise very difficult to reach when exercising. This kind of dynamic workout will help you effectively eliminate back ache and joint pain, while strengthening your whole body. With two flexible handles that are part of the balance trainer, you can easily exercise your muscles in both the upper and lower half of your body. Exercise difficulty can be modified by releasing pressure from t he dome.


Technical description:
Made of highly durable materials
Single-chamber air pad
Exercise difficulty adjustment by releasing pressure
Base made of hardened PVC
Anti-slip treatment
2 removable handles, allowing maximum exercise flexibility
Balance surface diameter: 53 cm
Base diameter: 58 cm, 63 cm when measured with the grips at the base of the rubber bands
Height: 18 cm (can be regulated by inflation)
Length of the rubber bands: 103 cm
Weight limit: 130 kg
Weight: 4.5 kg
Made of materials safe for human health
Pump included
If you intend to use the balance trainer on smooth surfaces, it is recommended to purchase a protective mat to prevent it from slipping.
Recommended by Petr Kopřiva, inSPORTline Fitness Coach
Regular training improves your physical fitness, helps you lose weight and strengthens your cardiovascular system.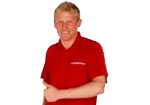 Exercised body areas: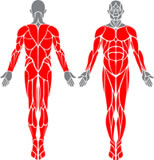 Balance Trainer inSPORTline Dome Advance - Documents to download
Balance Trainer inSPORTline Dome Advance - Product parameters
Balance Trainer inSPORTline Dome Advance - alternatives -
all in stock
Balance Trainer inSPORTline Dome Advance is included in the following categories: