Spare wheel for scooter Spartan 200 mm
Recommended accessories
Description
Parameters
Alternatives (8)
Spare wheel for scooter Spartan 200 mm
Spare wheel for scooter Spartan 200 mm - Product parameters
Wheel type
Hard bantam wheels are suitable for riding on uneven terrain.
Inflatable rubber wheels are more suitable for adults. The front wheel is sometimes bigger than the rear one. These wheels are better for urban riding and longer more demanding trips.
PVC wheels can be found on stunt and children's scooters. They are cheaper and suitable for parks or even terrain.
PU
Flexible plastic material similar to rubber. Adjusts to slightly uneven terrain.
Wheel size
Wheel size significantly differs depending on the type of kick scooter.
Wheels for children's kick scooters begin at 80 mm.
Freestyle (stunt) kick scooters have wheels between 100 - 120 mm.
Kick scooters for adults really vary in the size of their wheels. Ideal choice depends on your own preferences and experiences. Smaller wheels are easier to control. Larger wheels are more suitable for unever terrain.
200 mm
Bearings
The ABEC-1 through ABEC-9 scale denotes the presision of the manufacture process. The higher the number, the more precisely the bearings are made (smaller margin). Other scales are used mainly on children's skates.
ABEC 5
Spare wheel for scooter Spartan 200 mm - alternatives -
all in stock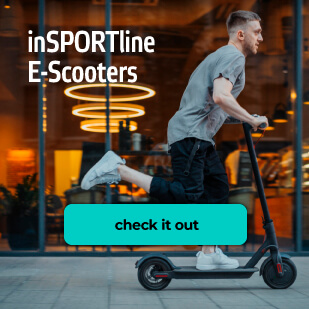 Spare wheel for scooter Spartan 200 mm is included in the following categories: