Target Spartan Echowell DC 88
1-8 players, 16 games, 120 options.
Recommended accessories
Description
Parameters
Alternatives (2)
Target Spartan Echowell DC 88
Dartboard Spartan Echowell DC 88 is a modern and technically sophisticated dartboard for 1-8 players made of durable hardened plastic. The dartboard's 35 cm diameter and 16 games with 120 game options are the features that rank this dartboard among the elite in its category. LCD display with simple button control then completes the versatile quality properties of this dartboard.
Technical description:
dartboard body of hardened plastic
number of players: 1-8 players
dartboard diameter: 35 cm
16 games, 120 game variations
powered by 3 AA batteries (not included)
Package includes:
Target Spartan Echowell DC 88 - Product parameters
Target Spartan Echowell DC 88 - alternatives -
all in stock
Electronic Dart Board Echowell AC 100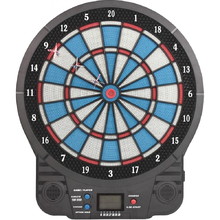 More info
Electronic Dartboard Harrows Master's Choice 3 Series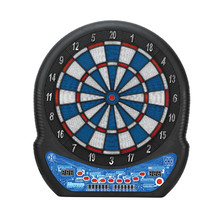 More info
Target Spartan Echowell DC 88 is included in the following categories: