Neoprene ankle and wrist weights Spartan 2x1,5 kg
Neoprene ankle and wrist weight is a good tool for all fans of outdoor activities, weight 2 x 1.5 kg
Recommended accessories
Description
Alternatives (1)
Neoprene ankle and wrist weights Spartan 2x1,5 kg
Spartan weights for ankles and wrists are used to increase the load when walking or running, and thus help to more efficient strengthening and more pronounced burning of calories during physical activities. Each of these neoprene weights has a weigh of 1.5 kg, inside contain very adaptable sand load and the outer case is made from neoprene. The advantage of neoprene Spartan weights for ankles and wrists is their versatility, practicality and ease of use.
Technical description:
set of 2 pieces
weight: 2 x 1.5 kg
Neoprene outer case
sand load
simple and secure Velcro fastening
neoprene dimensions: 22 cm, width 10 cm, maximum circumference 40 cm
weight is suitable for attaching to ankle and wrist

Recommended by Petr Kopriva, the inSPORTline Coach
Regular training promotes weight loss and strengthens the cardiovascular system.
Try the online tailor-made e-training.
With a personal trainer you consult your training as if he were at your home and thanks to a communicator you are in daily contact.
Neoprene ankle and wrist weights Spartan 2x1,5 kg - alternatives -
all in stock
Wrist Weights inSPORTline 2x0.5 kg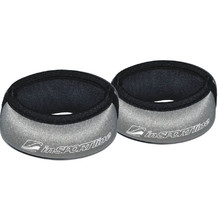 More info
Neoprene ankle and wrist weights Spartan 2x1,5 kg is included in the following categories: