Balance Trainer inSPORTline Dome Mini
Sturdy and stable balance trainer, suitable for balance training and sitting, for strengthening your body and exercising deep muscles.
Recommended accessories
Description
Parameters
Alternatives (8)
Balance Trainer inSPORTline Dome Mini
Balance Trainer inSPORTline Dome Mini is a versatile accessory for aerobics and balance training. It helps you better develop movement coordination and strengthen and stabilize deep muscles. Deep muscle areas are normally very difficult to exercise. With a balance trainer, however, it's no problem at all. Exercising with a Balance Trainer inSPORTline Dome Mini helps relieve stress and muscle tension and eliminate imbalance, which is equally as important. Balance exercises help you relieve back ache and pain in your joints while simultaneously strengthening your whole body. Balance Trainer inSPORTline Dome Mini can be also used for lying down exercises, stretching separate muscle areas or as a tool to help you achieve the correct posture while sitting. The trainer can be placed with the dome facing down and used that way as well.
Technical description:
Diameter: 45 cm
Height: 20 cm
Weight limit: 150 kg
Weight: 2.5 kg
Material: PVC
Medium exercise difficulty
Suitable for users of all ages
Made of material safe for human health
Use: lying down exercises, standing exercises and as a tool for correct posture while sitting down
Pump included
Not for commercial use
Note: the photos are illustrative, the balance trainer has a rigid foam surface on the bottom
If you intend to use the balance trainer on smooth surfaces, it is recommended to purchase a protective mat to prevent it from slipping.
Recommended by Petr Kopřiva, inSPORTline Fitness Coach
Regular training improves your physical fitness, helps you lose weight and strengthens your cardiovascular system.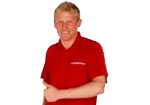 Exercised body areas: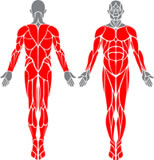 Balance Trainer inSPORTline Dome Mini - Documents to download
Balance Trainer inSPORTline Dome Mini - Product parameters
Weight limit (kg)
By observing the weight limit of the product, you significantly increase its service life and prevent it from wearing down prematurely. It is not recommended to exceed this limit.
150 kg
Weight
The total weight of the product.
2.50 kg
Balance Trainer inSPORTline Dome Mini - alternatives -
all in stock
Balance Trainer inSPORTline Dome Mini is included in the following categories: