Ready to perform in any weather, the Sports Sunglasses Bliz Hero Small Nordic Light fit as well as they look. If you have a smaller face, these sunglasses are just for you! This versatile model is suitable for a wide range of sports and leisure activities, from cycling to relaxing on the beach. Made of durable Grilamid TR90, the frame is extremely lightweight while Hydro Lens Technology allows you to see clearly even in adverse weather.
The highly durable polycarbonate lenses provide 100% UVA/UVB protection. Unique Nordic Light technology improves contrast in low light conditions, making sure you can see everything clearly. The lenses with a Category 2 filter protect your eyes from insects and dust. Apart from being anti-scratch, the lenses also feature a hydrophobic coating, which means that they repel water and sweat and prevent accumulation of dirt. The Sports Sunglasses Bliz Hero Small Nordic Light come with a padded hard case and a microfiber cleaning cloth.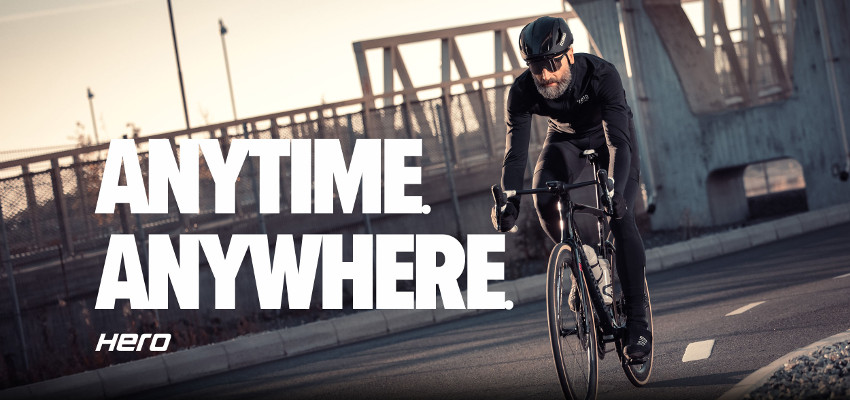 Bliz is one of the world's leading eyewear brands. Using the latest technologies and materials, they make technically sophisticated glasses which are designed and tested in collaboration with top Czech, Swedish, Norwegian, Finnish and Canadian athletes. 
Sunglasses categories (sun filter):
| | |
| --- | --- |
| CAT 0 | transparent lenses only used for wind, dust and dirt protection, they provide no sun protection |
| CAT 1 | light colored lenses suitable for cloudy conditions, they improve vision |
| CAT 2 | medium dark lenses for sunny spring and fall days, suitable for driving, can also be used as a fashion accessory |
| CAT 3 | the most common category suitable for sunny summer days, not suitable for low light conditions |
| CAT 4 | sun filter suitable for extreme conditions, i.e. very strong sunlight, these lenses eliminate glare caused by the reflection of sunlight from the snow, sand or other surfaces |
Technical description:
Lightweight sports sunglasses suitable for users with smaller faces
Hydro Lens Technology allows you to see clearly even in adverse weather 
Anti-fog
100% UVA/UVB protection
Extremely durable polycarbonate lenses with high optical quality
Adjustable rubber-coated earpieces
Adjustable rubber nosepiece
Comes with a hard case and a microfiber cleaning cloth
Suitable for both sports and everyday use
Material: Grilamid TR90
Lens material: polycarbonate
Category: 3
Weight: 30 g