Balance Cushion inSPORTline BC200
Anatomically shaped pad with massage pins to stimulate acupressure points, suitable for both exercisinf and relaxation.
Recommended accessories
Description
Parameters
Alternatives (1)
Balance Cushion inSPORTline BC200
Balance Cushion inSPORTline BC200 is a massage accessory you can use when sitting down for a long time. It helps you relieve back pain, keep the correct posture and you can even use it when convalescing. Balance Cushion inSPORTline BC200 can at the same time serve as a tool to exercise deep stabilizer muscles that are very difficult to reach or to improve your coordination. Balance Cushion inSPORTline BC200 can also be an effective accessory for relieving muscle tension and stress. Balance cushion is made of PVC safe for human health and suitable for users of all ages.


Technical description:
Made of materials safe for human health
Can be further inflated by a pump with a needle adaptor (not included)
Massage points on the surface
Material: PVC
Dimensions: width 37 cm x length 22.5 cm x height 3 cm
Weight limit: 120 kg
Weight: 800 g
Suitable as a sitting pad or for balance exercises
Recommended by Petr Kopřiva, inSPORTline Fitness Coach
Regular training improves your physical fitness, helps you lose weight and strengthens your cardiovascular system.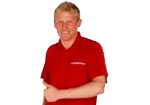 Balance Cushion inSPORTline BC200 - Product parameters
Weight limit (kg)
By observing the weight limit of the product, you significantly increase its service life and prevent it from wearing down prematurely. It is not recommended to exceed this limit.
120 kg
Weight
The total weight of the product.
0.80 kg
Balance Cushion inSPORTline BC200 - alternatives -
all in stock
Balance Cushion inSPORTline Bumy BC100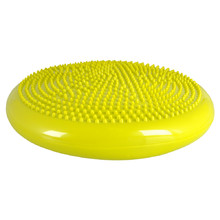 More info
Balance Cushion inSPORTline BC200 is included in the following categories: