Infrared Lamp inSPORTline Dewalo
Easy-to-store infrared light therapy device. Number of positive effects on the body when used regularly.
Recommended accessories
Description
Alternatives (3)
Infrared Lamp inSPORTline Dewalo
The Infrared Lamp inSPORTline Dewalo is an extremely effective device that you just have to have! Infrared light can do wonders to the human body. The Dewalo lamp warms up the body surface and skin tissue, dilating blood vessels and increasing blood and lymph flow. As a result, it increases metabolism and speeds up removal of toxic substances from the body. It also helps speed up blood circulation and promote muscle relaxation. Infrared light therapy is widely used in dermatology as it not only improves skin quality, but also helps eliminate wrinkles, remove skin imperfections and accelerate the improvement of problem skin.


How to use
Position the lamp approximately 30 to 60 centimeters (whatever feels comfortable) from your body. If the temperature is too high, move the lamp further away. New users are recommended to set the light intensity and time to the lowest level. Use the device every day in order to achieve visible results. Use no more than twice a day and no longer than 40 minutes at a time. The infrared bulb must be positioned at least 1 meter away from flammable objects.
Technical description:
Revolutionary device that helps relieve muscle and joint pain (even those with rheumatism)
Promotes wound healing
Improves skin condition
High-quality, hardened glass bulb
Dry heat therapy
Light wavelengths penetrate the skin
Painless application
Easy to use
Adjustable angle
4 light intensity levels
Timer (10/30/40 minutes)
Wattage: 100 W / 150 W
Light wavelengths: 580 nm – 1,400 nm
Dimensions: H 18 x W 12 x L 18 cm
Weight: 370 g
Infrared Lamp inSPORTline Dewalo - Documents to download
Infrared Lamp inSPORTline Dewalo - alternatives -
all in stock
Vacuum pore cleaner inSPORTline Suckage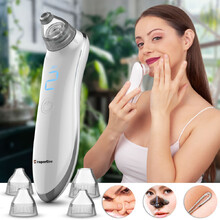 More info
Blood Pressure Monitor inSPORTline Presione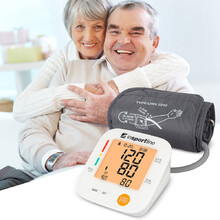 More info
Eye massage device inSPORTline Mikaella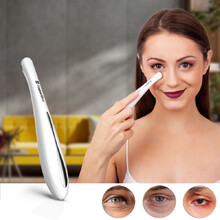 More info
Infrared Lamp inSPORTline Dewalo is included in the following categories: