Portable Steam Sauna inSPORTline Steamona
Portable steam sauna ideal for small places. An easy-to-store buddy that will help you relieve stiff muscles and detox your body.
We are sorry, but this product is no longer available.
Recommended accessories
Description
Alternatives (3)
Portable Steam Sauna inSPORTline Steamona
The Portable Steam Sauna inSPORTline Steamona will not only help you relax but also improve your health. It allows you to enjoy a sauna anytime and anywhere, without having to go to a spa center. And you can't really put a price on that! You can set it up in a matter of seconds and start relaxing right away. Since the walls are made of a waterproof material, no steam will get out of the sauna. Steam provides awesome healing and therapeutic benefits: it helps open pores, burn calories and relax your mind. Furthermore, it helps improve blood circulation, relieve stiff muscles and joint pain. 
The two-way zippers make it easy to for you to enter/get out of the sauna. The sauna also features two zippered arm openings, which will come in handy if you decide to read a book or watch a movie on your tablet while enjoying your sauna. Setting the sauna up and folding it up when you're done is so easy that anyone can do it! Thanks to the pop-up mechanism, all you have to do to enjoy your sauna is take it out of the carry bag. Its space-saving design makes the Portable Steam Sauna inSPORTline Steamona ideal for small spaces – you can easily fold it up and store it under the bed or behind the cabinet.


How to use
Fill the included steam generator with 2 liters of water, close the lid, plug it into a socket and turn it on by pressing the power button on the bottom. Enter the sauna and zip up all the zippers. Pay particular attention to the spot where the steam enters the sauna as hot steam may cause skin burns! Press the red button on the remote control to turn the sauna on. Use the green buttons to set the duration of your sauna and the gray arrows to adjust the intensity (from 1 to 9). Since the steam generator displays your settings (there's a small digital display), make sure to place it where you can see it. Depending on the intensity, the steam generator (with its 2-liter capacity) can generate steam for up to 60 minutes. The sauna heats up to a comfortable temperature of 45°C. When you're done, ventilate the sauna and pour the remaining water out of the water reservoir before folding it up and storing it away. Since the Portable Steam Sauna inSPORTline Steamona doesn't come with a chair, you should buy one (preferably a small, stainless steel one).
Technical description:
Practical portable steam sauna for home use
Easy to store – pop-up mechanism
Steam benefits:

Helps relieve stiff muscles and speed up recovery
Helps relieve joint pain
Helps burn calories
A variety of other health benefits

Practical zippered arm openings
Pocket for storing remote control or mobile phone
Adjustable steam intensity: 1 – 9 
Temperature: approx. 45°C
Steam generator capacity: 2 L
Operating time: approx. 60 minutes (depending on intensity; with full water reservoir)
Max temperature: 60°C
Weight: 1.8 kg (sauna), 1.2 kg (steam generator)
In the box: sauna, steam generator, remote control (chair is NOT included)
Dimensions:

Extended: H 106 x W 85 x L 85 cm
Collapsed: H 10 x W 40 x L 40 cm
Portable Steam Sauna inSPORTline Steamona - alternatives -
all in stock
Vacuum pore cleaner inSPORTline Suckage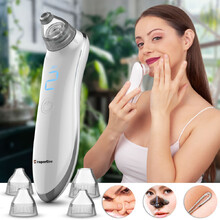 More info
Infrared Lamp inSPORTline Dewalo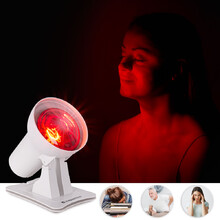 More info
Eye massage device inSPORTline Mikaella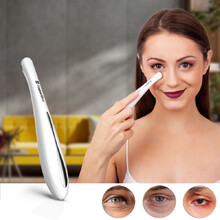 More info
Portable Steam Sauna inSPORTline Steamona is included in the following categories: