Filling box bag inSPORTline 50-100kg
Quality punching bag with filling option from 50 to 100 kg, synthetic leather, chrome chain and a bag for filling included.
Recommended accessories
Description
Parameters
Alternatives (8)
Filling box bag inSPORTline 50-100kg
Filling punching bag inSPORTline 50-100 kg is designed for practicing effective blow technique, kicking technique, but also for practicing correct posture. Punching bag, which has a height of 150 cm, is made from quality PVC material. Punching bag can be easily filled, from 50 kg to 100 kg. Filling punching bag inSPORTline 50-100 kg is suitable for boxing, kickboxing and other martial arts. Included with the bag is a chrome chain for hanging up the punching bag.
Technical description:
quality filling punching bag
homogeneous hardness across the surface and superior shock absorption
chrome chain included
standard weight: 50 kg
maximum filling: up to 100 kg
material: synthetic leather
inner material: fabric
filling option (not included): leather / textile chaff, sand, for maximum weight metal shavings
punching bag diameter: 33cm
punching bag height: 150cm
suitable for practicing blows and correct posture
supplied in 50 kg weight
intended for home use

Recommended by Petr Kopriva the inSPORTline Coach.
Regular training promotes weight loss and strengthens the cardiovascular system.
Try the online e-training tailored to your needs.
With a personal trainer you consult your training as if he were at your home, and thanks to the communicator you are in daily contact.
Recommended by Petr Kopřiva, inSPORTline Fitness Coach
Regular training improves your physical fitness, helps you lose weight and strengthens your cardiovascular system.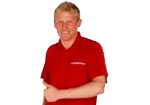 Filling box bag inSPORTline 50-100kg - Product parameters
Weight
The total weight of the product.
50 kg
Outside material
synthetic
Filling box bag inSPORTline 50-100kg - alternatives -
all in stock
Filling box bag inSPORTline 50-100kg is included in the following categories: