Exercise Bag with Grips inSPORTline FitBag - 20 kg -
SPECIAL OFFER
All-purpose fitness bag with handles for hands and feet, suitable for both indoor and outdoor exercising.
Recommended accessories
Description
Parameters
Alternatives (8)
Exercise Bag with Grips inSPORTline FitBag - 20 kg
Exercise Bag FitBag provides a quick warm-up before your training. Its grip variations and ease of storage make the FitBag an excellent tool for fitness and ski training that you can carry from place to place without a problem. It has been proven useful during balance exercises, dynamic strength exercises and balance training. When practicing with the fitness bag inSPORTline, there is a phenomenon called functional impulse of strength. Functional impulse of strength is very similar to what occurs when dealing with complex situations while alpine skiing (because of uneven track, unforeseeable curving of the skis, body tilt).


Technical description:
Made of durable and high-quality nylon
Handles for various grip angles
Diameter: 22 cm
Length: 55 cm
Filling: foam/sand
Practice in all directions, under any angle and in any position
Practice virtually all muscle groups
Resistance allows you to determine optimal training intensity, according to your fitness level, the exercised muscle group and the focus of your training
The moving resistance in the bag poses a greater demand on your coordination and balance than during actual sports activities
The bag can also be used for stretching exercises, providing much better effectivity than classic exercises
When exercising major muscle groups there is functional impulse of the areas that are excluded in regular workouts
Recommended by Petr Kopřiva, the inSPORTline coach:
Strengthening your stabilization muscles will help you reduce longterm back pain.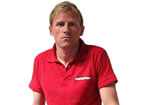 Exercised body areas: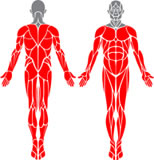 Exercise Bag with Grips inSPORTline FitBag - 20 kg - Product parameters
Filling
In Kettlebels and Vin-bells, we can find three types of filling. The first is cement, with the advantage of lower price. On the other hand, when compared to steel filling, its volume is a bit higher. Steel filling is, however, more expensive. The third type of filling is made of fine sand, found mainly in neoprene dumbbells.
Sand
Exercise Bag with Grips inSPORTline FitBag - 20 kg - alternatives -
all in stock
Exercise Bag with Grips inSPORTline FitBag - 20 kg is included in the following categories: