Fitness Weights 2 x 2,5 kg inSPORTline AW3010
Neoprene ankle weights are suitable tool for everyone who likes outdoor activities.
We are sorry, but this product is no longer available.
Recommended accessories
Description
Parameters
Alternatives (8)
Fitness Weights 2 x 2,5 kg inSPORTline AW3010
Wearing these weights increases the load during walking or running, and thus helps to more efficient strengthening and combustion during physical activities. Each of these neoprene weights weigh 2,5 kg, the inside contains a flexible sand load and the outer casing is made of neoprene. Advantage of these weights is their versatility, practicality and their easy use.
set of 2 pieces
weight 2,5 kg
neoprene outer casing
sand load
simple and secure velcro fastening
neoprene length 22 cm, width 10 cm, maximum circumference 40 cm
Recommended by Petr Kopřiva, the inSPORTline coach:
Strengthening your stabilization muscles will help you reduce longterm back pain.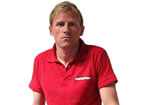 Exercised body areas: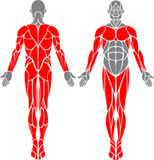 Fitness Weights 2 x 2,5 kg inSPORTline AW3010 - Product parameters
Adjustable weight
0.25-2.50 kg
Reflective features
Reflective features exponentially increase the user's visibility. They are suitable especially for winter months that come with mists and early sunset. However, they shouldn't be forgotten even during summer.
Reflective features on clothing items usually take the form of a reflective lettering or stripes that don't clash with regular wear.
no
Fitness Weights 2 x 2,5 kg inSPORTline AW3010 - alternatives -
all in stock
Fitness Weights 2 x 2,5 kg inSPORTline AW3010 is included in the following categories: