Gymnastics Mat inSPORTline Roshar T110
High density, quality craftsmanship, reinforced and stitched corners, long service life, multi-purpose use.
Recommended accessories
Description
Parameters
Alternatives (7)
Gymnastics Mat inSPORTline Roshar T110
Gymnastics Mat inSPORTline Roshar T110 is a professional mat suitable not only for high jump landings, but also for any activity that poses an increased risk of  an injury. This durable and solid mat is made of high-quality synthetic leather with a real leather texture, which makes it pleasant to the touch. The reinforced and stitched corners not only make the mat even firmer, but also help maintain its shape. The used sewing threads are not only tear resistant, but also do not cause any damage to the mat's surface. Gymnastics Mat inSPORTline Roshar T110 is filled with foam of 110 kg/m3 density, which makes it perfect for landing on two feet. In gymnastics as well as in other acrobatic activities, safety comes first. Its durability and stiffness makes Gymnastics Mat inSPORTline Roshar T110 perfect for children and home use. This mat will keep you safe!


Technical description:
Professional mat
Tear resistant material
Water resistant
Made of materials safe for human health
Reinforced and stitched corners
Long service life
Easy-to-clean
Material: synthetic leather
Filling: special foam
Stiffness: 110kg/m3 (high density)
Dimensions: 200 x 120 cm
Thickness: 5 cm
Weight: 15 kg
Suitable for acrobatics, high jump landings, etc.
Made in the EU
Gymnastics Mat inSPORTline Roshar T110 - Product parameters
Material
Synthetic leather
Artificial double-layered material to replace genuine leather. The outer layer is made of non-toxic polyurethane material and rests on cotton lining. It's appearance and structure are identical to genuine leather; they are even similar to the touch.
Gymnastics Mat inSPORTline Roshar T110 - alternatives -
all in stock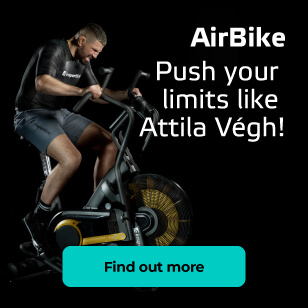 Gymnastics Mat inSPORTline Roshar T110 is included in the following categories: