Heated Blanket inSPORTline Rappo -
SPECIAL OFFER
Comfortable blanket with a large leg pocket, three heating intensity modes, pleasant to touch.
Recommended accessories
Description
Alternatives (3)
Heated Blanket inSPORTline Rappo
Heated Blanket inSPORTline Rappo is perfect for cold days and evenings. The very comfortable microplush mateiral and a large leg pocket provide maximum comfort. The blanket has 3 heating units on the bottom inside that will make it warm in a matter of minutes. The heating units are powered by an AC adaptor and operated by a imple control stick attached to a long cable. Using the control stick, you can choose from 3 heating intensity levels – low, medium and high. To ensure safety, the blanket turns itself off after 30 minutes. All of the above makes Heated Blanket inSPORTline Rappo perfect for cold days both at home and on the road.
Technical description:
Comfortable blanket with a large leg pocket
Comfortable soft material
3 heating intensity modes
Operated by a control stick
Powered by an AC adaptor
Automatically turns itself off after 30 minutes
Suitable for home use and travelling
3 heating units on the bottom inside 
Pocket dimensions: 39 x 47 cm
Blanket dimensions: 47 x 83 cm
Cable length: 300 cm
Material: microplush
Heated Blanket inSPORTline Rappo - alternatives -
all in stock
Heated Neck Wrap inSPORTline Huggis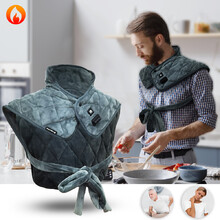 More info
-50%
Massage Pillow & Blanket inSPORTline Trawel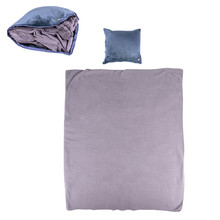 More info
-41%
Heated Wrap inSPORTline Wreeper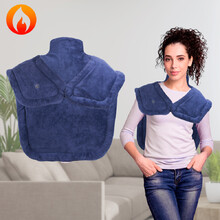 More info
Heated Blanket inSPORTline Rappo is included in the following categories: