Balance Bike WORKER Pelican
Balance bike with flat free tires, steel frame, mudguards, adjustable saddle.
Recommended accessories
Description
Parameters
Alternatives (8)
Balance Bike WORKER Pelican
Balance Bike WORKER Pelican is meant to help children over 3 years to train balance and stability, so they are better prepared for riding a regular bike later on. With its stable frame, quality brake and pretty design, your children will have a lot of fun. Because the flat free tires do not have to be inflated, they are maintenance free and their riding attributes remain the same. This way, you will completely avoid any troubles concerning a flat tire. Balance bikes are currently a very popular sport accessory for small children.

WORKER balance bikes are tested according to the highest European safety standards and certified by the German testing facility TÜV-GS.


Technical description:
Lightweight steel frame
12" flat free tires
Hand rear wheel brake
Vertically adjustable seta and handlebars
Anti-slip rubber grips
Seat height: 40-45 cm from the ground
Total length: 80 cm
Handlebar width: 42 cm
Weight: 3.3 kg
Weight limit: 50 kg
Suitable for children over 3 years old
Balance Bike WORKER Pelican - Documents to download
Balance Bike WORKER Pelican - Product parameters
Brake
Brake - yes or no?
The first thing to consider is the age of the child you are buying the training bike for. For small children (1,5 – 3 years) the brake is not as necessary because children of this age automatically use their feet for braking. Using a brake might also be a bit difficult for them, because they don't yet have the necessary strength.
On the other hand, children over 3 years should learn how to use a brake because they have more strength and can develop a higher speed.
yes
Weight
The training bike should be as light as possible so that your child doesn't struggle. This is also prefereable for parents, because more often than not, it is them who have to carry it around.

3.30 kg
Weight limit (kg)
By observing the weight limit of the product, you significantly increase its service life and prevent it from wearing down prematurely. It is not recommended to exceed this limit.
50 kg
Frame
There are several frame types on the market, mainly metal, plastic or wooden. The different types of material have different qualities and advantages.
Metal
Wheel type
You can choose from inflatable (an inner tube and a tire), plastic or bantam wheels.
The advantage of bantam or plastic wheels lies mainly in their durability. There is no need to inflate the wheel, therefore there is no risk of puncturing the tire. However, the riding qualities of these wheels slightly differ - these types of wheels don't cushion impacts as much.
Inflatable wheels better absorb impacts, making the ride more comfortable, even for the smallest children. Hard bantam wheels are suitable for riding on uneven and hard terrain, while inflatable wheels are better for parks, urban areas and more even surfaces.
Training bikes with plastic wheels are suitable mainly for interior.
Filled - bantam
Seat height from
Training bike's seat height is one of its most important parameters, so be sure to take it into account. The seat has to be sufficiently low for the child to be able to safely maoeuvre the bike and reach the ground with their feet.
40 cm
Balance Bike WORKER Pelican - alternatives -
all in stock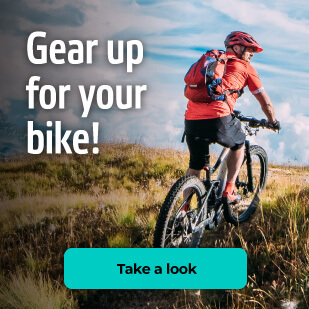 Balance Bike WORKER Pelican is included in the following categories: