Electric Unicycle INMOTION V3C
The smallest personal vehicle, simple to control only by shifting your body weight, rechargable battery, gyroscope, suitable for daily commute, safety mechanisms, telescopic rod.
We are sorry, but this product is no longer available.
Recommended accessories
Description
Parameters
Alternatives (3)
Video (1)
Electric Unicycle INMOTION V3C
Electric Unicycle INMOTION V3 is the smallest and the most compact personal vehicle. It drives with the aid of gyroscopic mechanism, same as Segway. You can steer the unicycle with a simple motion of your body forward. The further you lean the faster the ride. The Electric Unicycle INMOTION V3 has a telescopic steering rod, which helps you with coordination during the ride. The unicycle is suitable for daily commute to school or work. While on the unicycle, you can easily fit in doorways and elevators. You can also ride an escalator. It is supplied with rechargable battery with the maximum range of 25 km. The maximum range depends on the surface of the terrain and the rider's riding style and weight. To sustain the battery's longevity, it is necessary to charge it at least once a month. The unicycle's compact size (14" inflatable tires and motor output of 450 W) make it a very dynamic light transport vehicle. The Electric Unicycle INMOTION V3 has a number of safety mechanisms, the most important being the brake warning light at the rear, which lights red during braking. The vehicle also has wide pedals with an anti-slip surface. The unicycle is easy to carry and travel with and is therefore perfect for little trips during holidays. Riding on the dynamic Electric Unicycle INMOTION V3 will save you both time and money.
Technical specifications:

The smallest transportation device
Dynamic vehicle
Suitable for daily commute
Suitable for short range personal transport.
Inbuilt gyroscope (same as Segway)
Controlled by simply shifting your weight
Telescopic rod for better coordination
Wider pedals with an anti-slip surface
Brake warning light at the rear
Ideal for a little exploring while on vacation
Front light
LCD display with battery power indicator

enables to display trips, battery power, engine power and social network sharing
min. requirements:

Android 4.0.3 or higher
iOS 7.0 or higher
Bluetooth 4.0

Ideal for trips and traveling
Waterproof
Battery: Li-Ion, 72V, 2Ah
Motor: 450 W
Speed limit: 18 km/h
Range: 20 – 25 km
Weight: 13,5 kg
Maximum load: 120 kg
Maximum slope: 18°
Tire size: 14"(35,6 cm)
Parameters: 42 x 51,5 x 17,8 cm
Charging time: 90 min
Count of charging cycles: approx. 1000
Pedal distance from the ground: 10,5 – 11 cm
Electric Unicycle INMOTION V3C - Product parameters
Parameters
42 x 51,5 x 17,8
Battery capacity indication
yes
Electric Unicycle INMOTION V3C - alternatives -
all in stock
Electroboard Windrunner Fun A1 Art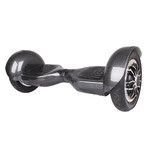 More info
Children's Electroboard Windrunner Mini B2 Sharp
More info
Children's Electroboard Windrunner Mini B2
More info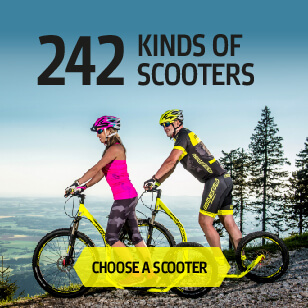 Electric Unicycle INMOTION V3C is included in the following categories: