Swimming Belt inSPORTline AquaLife
For better stability in water, keeps your body on the level, easy fastening, well-visible strap.
Recommended accessories
Description
Alternatives (2)
Swimming Belt inSPORTline AquaLife
Swimming Belt inSPORTline AquaLife supports your body during swimming. It can be used by swimmers with weight up to 30 kg for improving motions and body posture. It consists of three EVA foam blocks and one nylon strap with plastic buckle. Very light blocks help prevent your body from sinking. Its strap is bold yellow for higher visibility. Due to all mentioned qualities, this swimming belt is highly appreciated among water-lovers.
 
Technical parameters:
Max. user weight: 30 kg
Better in-water motions
Prevention from sinking down
Plastic buckle
Yellow nylon strap
Belt length: up to 100 cm
Material: nylon, EVA, plastic
EVA block dimensions: 12.4 cm x 14.5 cm x 5 cm
WARNING: This water aid does not protect from drowning. Because of it, use it only under adult supervision and never leave the children in water unattended!
Swimming Belt inSPORTline AquaLife - Documents to download
Swimming Belt inSPORTline AquaLife - alternatives -
all in stock
Inflatable Water Polo Goal & Ball Bestway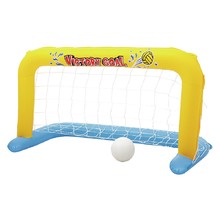 More info
Inflatable Parrot Ride-On Bestway with Handles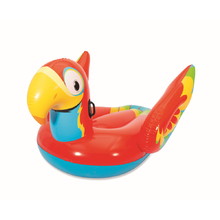 More info
Swimming Belt inSPORTline AquaLife is included in the following categories: