Motorcycle Helmet Nolan N104 Absolute Tech N-Com -
SPECIAL OFFER
Polycarbonate shell made of Lexan, Dual Action flip-up system, wide shield, AirBooster system ventilation, color graphics.
Recommended accessories
Description
Parameters
Alternatives (8)
Video (2)
Motorcycle Helmet Nolan N104 Absolute Tech N-Com
Renowned Italian brand Nolan reinvents the modular helmet. Nolan N104 Absolute Tech N-Com combines all innovations Nolan brought to modular helmets since 1998. This helmet – N104 Absolute – is supposed to make its mark. N104 Absolute was designed for the most demanding of motorcyclists and developed, tested and created by a team of specialists who are enthusiastic motorcyclists themselves. The helmet combines technical solutions with higher level of comfort. The ingenious Dual Action flip-up opening system prevents accidental opening. The ventilation system with AirBooster technology provides ideal inner climate control. The helmet offers maximum comfort, mainly thanks to the fully detachable and washable lining. The wide shield with UV 400 protection enables a wider field of vision. There is also the practical anti-fog Pinlock system and a buckle with MicroLock2 fastening. The Eyewear Adaptive System guarantees an unprecedented comfort for riders who wear glasses. Motorcycle Helmet Nolan N104 Absolute Tech N-Com is synonymous to both comfort and unmistakeable design.
Technical description:
Flip-up Dual Action opening system with a lock
Wide and easily detachable visor, UV 400 protection
Anti-fog Pinlock system
Spacious interior, even for people who wear glasses (Eyewear Adaptive System)
Sun visor
Detachable and washable lining
Ventilation: AirBooster with closable vents at the top and the front, extractors in the back, simple control
Fastening: buckle with a MicroLock2 system
Shell material: Lexan
Weight: 1560 g
Color graphics
Homologation: ECE 22.05 P/J
Motorcycle Helmet Nolan N104 Absolute Tech N-Com - Product parameters
Motorcycle Helmet Nolan N104 Absolute Tech N-Com - alternatives -
all in stock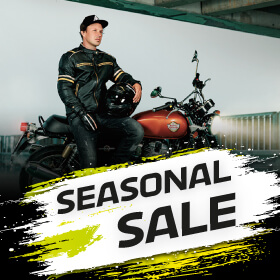 Motorcycle Helmet Nolan N104 Absolute Tech N-Com is included in the following categories: