Backpack Yate Shilo 30+10
Backpack with glued seams and waterproof closure, case for small properties, chest strap and waist strap.
Recommended accessories
Description
Parameters
Alternatives (2)
Backpack Yate Shilo 30+10
Backpack Yate Shilo 30+10 is a light and storable pack with glued seams preventing water from coming inside in rainy days. This back pack is ideal for walking in rain or water and winter sports. You can be sure, water will never penetrate inside. There is a practical case for documents and small items inside the pack. Pleasant and permeable material will assure comfortable wearing while having it on your back. Backpack Yate Shilo 30+10 has capacity of 30L when waterproof closure used or 40L when closed classically.
 
Technical parameters:
Glued seams
Waterproof closure
Inner case
Side case
Chest and waist strap
Permeable material on the back
Capacity: 30 l with closure + 10 l without waterproof closure
Weight: 320 g
Load capacity: 15 kg
Backpack Yate Shilo 30+10 - Product parameters
Material
Polyester
Synthetic material, highly resistant to wear, light and adverse weather. The polyester fibres don't get damp and easily wick away moisture.
Weight (g)
The total weight of the product.
320 g
Ergonomically shaped back
no
Reflective features
Reflective features exponentially increase the user's visibility. They are suitable especially for winter months that come with mists and early sunset. However, they shouldn't be forgotten even during summer.
Reflective features on clothing items usually take the form of a reflective lettering or stripes that don't clash with regular wear.
no
Backpack Yate Shilo 30+10 - alternatives -
all in stock
Waterproof Roll Bag Rebelhorn Discover 50 Gray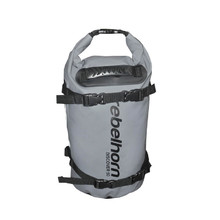 More info
Waterproof Bag Jobe Adventure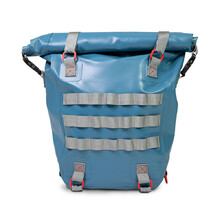 More info
Backpack Yate Shilo 30+10 is included in the following categories: