Pull-Up Ball Grips inSPORTline Single
Suspended training accessory, can be used on pull-up bars or outdoors, helps to strengthen your wrists and arms and improves the strength of your grip.
Recommended accessories
Description
Parameters
Alternatives (8)
Pull-Up Ball Grips inSPORTline Single
Pull-Up Ball Grips inSPORTline Single are a great training accessory for exercising your arms and wrists and improving the strength of your grip. The set is made of two firm polyester straps, steel hooks and two metal balls that serve as grips. It is used mainly by sport climbers or mountain climbers. It is also a great accessory for outdoor workout and exercising with your own weight. Thanks to the adjustable strap, you can hang the grips on a pull-up bar, a strong branch or even an outdoor clothes dryer. Because of these attributes, Pull-Up Ball Grips inSPORTline Single are an ideal tool to help your improve your grip strength and tone your arms and shoulders.


Technical description:
A great tool for improving your grip strength
For exercising especially your wrists, arms and shoulders
You can also use it to exercise your abs
Strong high-quality material
Easy to store
Suitable for both outdoor and indoor (home) training with your own weight
Grip diameter: 66 mm
Material: steel, iron, PE
Weight limit: 120 kg
Price for 2 pcs
Recommended by Petr Kopřiva, inSPORTline Fitness Coach
Regular training improves your physical fitness, helps you lose weight and strengthens your cardiovascular system.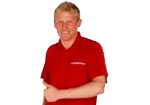 Exercised body areas: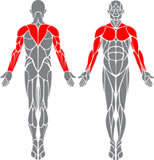 Pull-Up Ball Grips inSPORTline Single - Product parameters
Weight limit (kg)
By observing the weight limit of the product, you significantly increase its service life and prevent it from wearing down prematurely. It is not recommended to exceed this limit.
120 kg
Weight (g)
The total weight of the product.
900 g
Handlebar diameter
6.60 cm
Pull-Up Ball Grips inSPORTline Single - alternatives -
all in stock
Pull-Up Ball Grips inSPORTline Single is included in the following categories: