Sand Bag with Grips Shindo Sport
Workout equipment with several grip angles, resistance regulation, filled with sand bags, firm seams, high quality and durable material.
Recommended accessories
Description
Alternatives (8)
Video (1)
Sand Bag with Grips Shindo Sport
Sand Bag with Grips Shindo Sport is a multi-purpose equipment for both outdoor and indoor fitness. The bag has four compartments that can be filled with up to 25 kg of sand. You'll find many grips along the bag, for better workout variability. You can use the empty bag as a regular transport bag or backpack and fill it only at the place of your workout (if you exercise outdoors). With this Shindo Sport fitness bag, you can effectvely improve both your strength and endurance. This fitness bag is very popular among athletes of all categories. Because of its versatile use, you can use it even in a group of people. The high quality material ensures a long service life and comfortable use.
 
Technical description:
Fillable fitness bag
Variability of exercises
Suitable for both endurance and power training
Can be used as a transport bag when empty
Quality material with long service life
Bag length: 56 cm
Bag diameter: approx. 20 cm
Upper grip length: 2 x 21 cm
Lower long grip length: 28 cm
Lower transversal grip length: 2 x 24 cm
Side grip length: 2 x 14 cm
Weight: 5-25 kg (filling not included)
Material: synthetic leather
Since bags are hand filled, their weight may vary
Exercised body areas: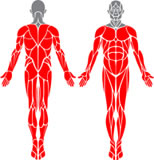 Sand Bag with Grips Shindo Sport - alternatives -
all in stock
Sand Bag with Grips Shindo Sport is included in the following categories: