Moov 3in1 Starter Kit
Original 3in1 kit for small children - balance bike, crane and snow speeder.
Recommended accessories
Description
Parameters
Video (1)
Moov 3in1 Starter Kit
Moov 3in1 Starter Kit toy set makes for an original and fully functional kit that has been awarded a prize for its design and functionality, as well as the 2008 best toy of the year award. Your children will enjoy it greatly and develop creative and logical thinking. Very accurately manufactured parts, inflatable wheels, nice design and thousands of possible variations - these are the qualities of Moov toys!
Technical description:

Three seperate vehicles can be made from the components in this kit (more variations are also possible and depend solely and your children's imagination).
Moov bike
Moov crane
Moov snow scooter
The Moov kit is designed for children aged 5 - 12, but parents can also have a good time playing with it along their children.
Picture instructions included.
Moov 3in1 Starter Kit - Product parameters
Brake
Brake - yes or no?
The first thing to consider is the age of the child you are buying the training bike for. For small children (1,5 – 3 years) the brake is not as necessary because children of this age automatically use their feet for braking. Using a brake might also be a bit difficult for them, because they don't yet have the necessary strength.
On the other hand, children over 3 years should learn how to use a brake because they have more strength and can develop a higher speed.
no
Frame
There are several frame types on the market, mainly metal, plastic or wooden. The different types of material have different qualities and advantages.
Wooden
Wheel type
You can choose from inflatable (an inner tube and a tire), plastic or bantam wheels.
The advantage of bantam or plastic wheels lies mainly in their durability. There is no need to inflate the wheel, therefore there is no risk of puncturing the tire. However, the riding qualities of these wheels slightly differ - these types of wheels don't cushion impacts as much.
Inflatable wheels better absorb impacts, making the ride more comfortable, even for the smallest children. Hard bantam wheels are suitable for riding on uneven and hard terrain, while inflatable wheels are better for parks, urban areas and more even surfaces.
Training bikes with plastic wheels are suitable mainly for interior.
Filled - bantam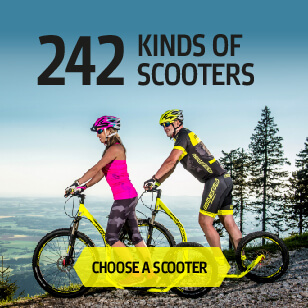 Moov 3in1 Starter Kit is included in the following categories: