Balance Trainer Rack inSPORTline DOME STORAGE -
SPECIAL OFFER
Rack for 6-7 balance trainers, adjustable upright tube spacing for accommodating various balance trainer diameters, caster wheels.
Recommended accessory
Description
Parameters
Alternatives (8)
Balance Trainer Rack inSPORTline DOME STORAGE
Balance Trainer Rack inSPORTline DOME STORAGE is a simple stand, which occupies minimum space and perfectly fits into any gym or fitness center. Due to its elaborate construction and heavy-duty tubes you don't have to worry about its stability. The rack features a construction of high-quality metal materials with scratch-resistant surface treatment. A single rack can accommodate approx. 6-7 balance trainers – vertically one on the other – for space-saving. Upright tubes can be adjusted to the width of the balance trainers. The rack also offers caster wheels of rubber material for easy transport. During manipulation, the rack is floor friendly and even a floating floor won't be scratched. Two of the wheels are equipped with a brake, so the rack can be securely locked in place.
Technical description:
Rack for 6-7 balance trainers
Rubber caster wheels (2 with brake)
Scratch-resistant surface treatment
Material: metal
Total height: 173 cm
Usable height: 160 cm
Frame profile: 30x30 cm
Base dimensions: 56x56 cm
Spacing of uprights: 30 cm or 40 cm (only two positions available)
Weight: 20 kg
Balance Trainer Rack inSPORTline DOME STORAGE - Product parameters
Balance Trainer Rack inSPORTline DOME STORAGE - alternatives -
all in stock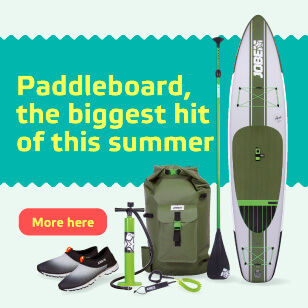 Balance Trainer Rack inSPORTline DOME STORAGE is included in the following categories: