Massage Roller Laubr Yoga Roller
Foam yoga roller, non-slip surface with massage tips, relieves muscle tension.
We are sorry, but this product is no longer available.
Recommended accessories
Description
Parameters
Alternatives (1)
Massage Roller Laubr Yoga Roller
Massage Roller Laubr Yoga Roller is a foam yoga roller made of durable, shock-resistant polyethylene material with centre reinforcement. The outer non-slip surface with tips provides body massage and ensures deeper and more effective muscle stimulation. The roller helps to improve stability and coordination, shorten the recovery period after training, reduce the risk of injury, increase blood circulation and is highly suitable for recovery purposes. Massage Roller Laubr Yoga Roller can be used either for individual training or for training in groups (eg. yoga, pilates, martial arts).
Technical description:
Non-slip surface treatment with massage points
Centre reinforcement
Material: polyethylene (PE)
Diameter: 14cm
Length: 33.5cm
Suitable for stability and coordination improvement
Relives muscle tension, increases blood circulation, helps to strengthen muscles after injuries
Made of health-friendly material
This product is used by Kateřina Pauláthová - member of the Czech downhill skiing team.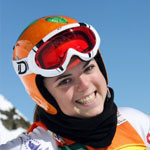 Exercised body areas: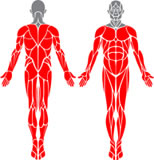 Massage Roller Laubr Yoga Roller - Product parameters
Weight limit (kg)
By observing the weight limit of the product, you significantly increase its service life and prevent it from wearing down prematurely. It is not recommended to exceed this limit.
120 kg
Weight
The total weight of the product.
0.93 kg
Massage Roller Laubr Yoga Roller - alternatives -
all in stock
-47%
Foam Balance Yoga Trainer inSPORTline Pill
More info
Massage Roller Laubr Yoga Roller is included in the following categories: