Hard Paddleboards JOBE
JOBE is a renowned brand with a leading place on the wakeboarding and paddleboarding markets. They earned this position thanks to the quality of their products, as well as their high durability, design and paddleboard equipment. Paddling with JOBE paddleboards is an ideal leisure activity, but also an effective training of your entire body.
Hard (non-inflatable) JOBE paddleboards stand out, thanks to their manoeuvrability and ability to achieve higher speed. There is no risk of the board bending, even under heavy load, which helps the paddleboard move more smoothly through water. Hard paddleboards are extremely durable and also very versatile – you can use them on rivers, lakes and ponds, as well as on the sea.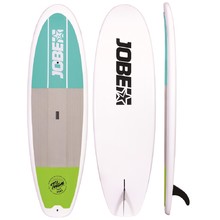 Paddleboard Jobe Titan SUP Aras 8.6
799,60 € (14%)
690,50

€
Non-inflatable paddleboard, suitable for juniors and lighter users, extremely hard, …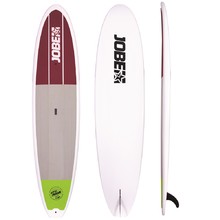 Paddleboard Jobe Titan SUP Kama 11.6
1 090,50 € (13%)
945,10

€
Non-inflatable paddleboard, suitable for advanced users, extremely hard, excellent …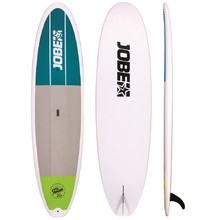 Paddleboard Jobe Titan SUP Kura 10.6
Non-inflatable paddleboard, suitable for beginners, extremely hard, excellent riding …