We are celebrating 20 years of inSPORTline - 10% off!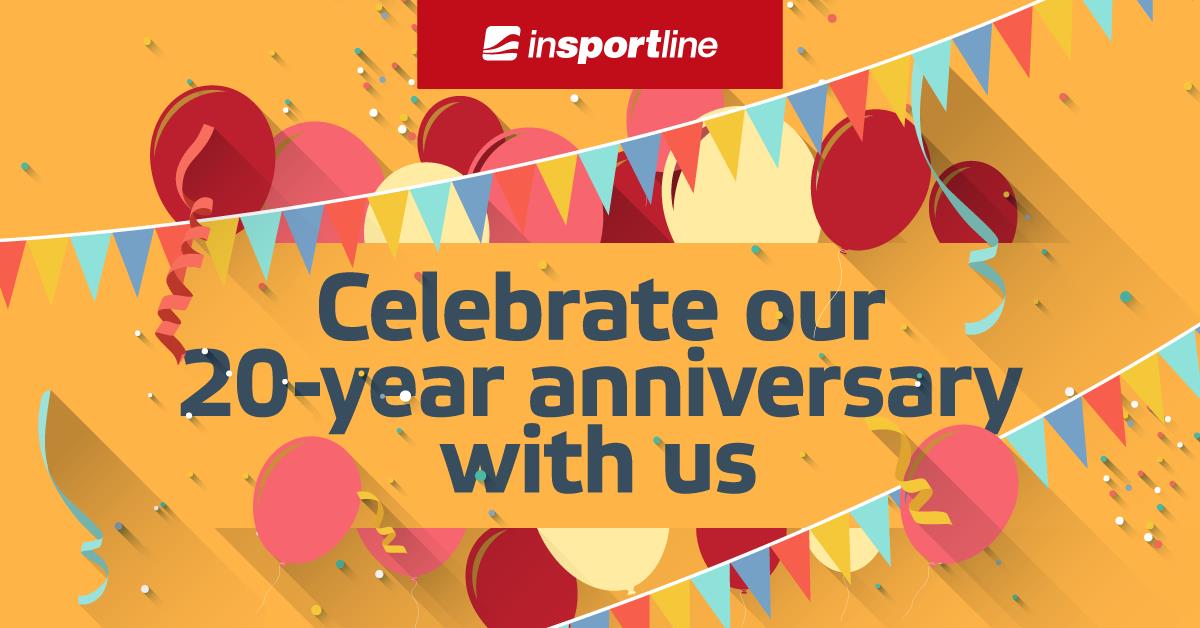 Dear customers,
this year marks 20 years since the beginning of our brand and we have decided to include you in our celebrations! We have prepared a 20-day long 10% discount on all inSPORTline products. To make this special offer even more interesting, we have decided to include all products from the WORKER and W-TEC brands as well. This means you have a unique opportunity to buy products for fitness, sports and motorcycle riding for a great price.
How to get discount?

Click on the GET DISCOUNT button above and select an inSPORTline, WORKER or W-TEC product.
Type "CELEBRATE20" into the discount voucher box in your shopping cart.

Terms and conditions:
this discount only applies to end customers
the special offer is valid from 1st to 20th October 2017 (included)
this discount cannot be combined with other forms of discount
this special offer applies to all orders made on our e-shop
the organizer retains the right to verify or, if necessary, cancel an order should the order not comply with the terms and conditions
Once you meet all conditions, the discount will appear in your shopping basket.