Massage Table inSPORTline Tamati 2-Piece Aluminum
Aluminum construction, steel cables, double-lock system, double-layer foam cushion, removable armrests, smoothly adjustable headrest, angle adjustable leg rest, height adjustable in 11 positions, dimensions: 70x186cm.
Recommended accessories
Description
Parameters
Alternatives (6)
Massage Table inSPORTline Tamati 2-Piece Aluminum
Massage Table inSPORTline Tamati 2-Piece Aluminum is the top product in this class. Its strong, durable aluminum construction is the main advantage. Due to steel cable reinforcements and two locking pins on each leg this massage table is capable of bearing weight up to 250kg. Featuring high-quality, water and oil proof synthetic leather surface, this table can be used for any type of massage. Moreover, the cushion is really pleasant and soft on touch, since the filling is made of soft 40mm thick double-layer foam. Great comfort is guaranteed by the adjustable head rest, removable face hole and removable arm rests. Height adjustable in 11 levels, foldable legs and removable elbow rests allow to modify the construction in many ways. This massage table offers folding system with a carry handle for easy storage and carriage. Due to its aluminum construction and the abovementioned features, Massage Table inSPORTline Tamati is suitable both for professional or home use.
Technical description:
2-piece aluminum construction
Waterproof and oilproof synthetic leather
Soft, 40mm thick double-layer foam filling
Easy to fold and carry
Smooth regulation system of headrest
Removable arm rests
Removable headrest
Aluminum frame
Additional steel cable reinforcements
Carry handle
Dimensions: W70cm x L186cm
Storing dimensions: 93 x 18 x 70cm
Width with arm rests: 94cm
Length with headrest: 216cm
Adjustable height range: 63-90cm
Weight: 15.5kg
Maximum load: 250kg
Carry bag as free gift!
Package includes:
Additional arm rests
Additional headrest
Sturdy & Strong Construction
The weight capacity of Massage Table inSPORTline Tamati represents its main advantage. High load capacity is reached via steel cable reinforcements and double-lock system of each supporting leg. Therefore Massage Table inSPORTline Tamati can hold up to 250kgs.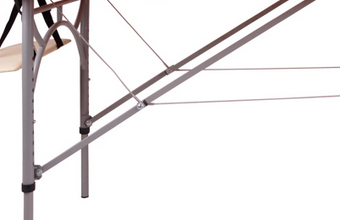 Extended Width
The enlarged width of Massage Table inSPORTline Tamati (70cm) proved to be the most ideal and thus most demanded. With this width user can enjoy the massage maximally, having enough space for improved comfort.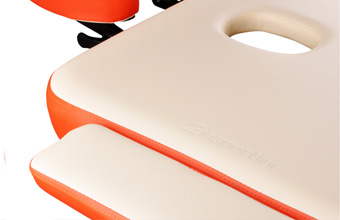 11 Positions of Height
Another important feature, which contributes to the popularity of Massage Table inSPORTline Tamati on the market, is its possibility of height adjustment – height is adjustable in 11 levels in range from 62cm to 84cm.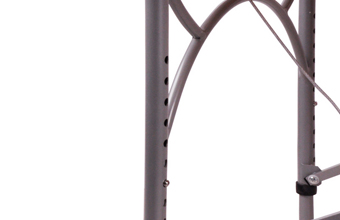 Easy Storage
For every masseur it is quite handy to have a massage table, which is easy to fold and carry. The folded size is minimal, allowing storage behind the closet or under the bed.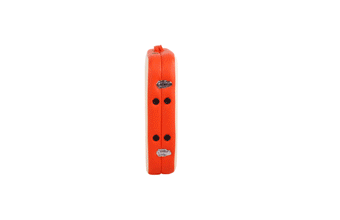 Quality Material
The comfort of your client will be improved by a highly comfortable, 40mm wide foam cushion. The upholstery is made of quality synthetic leather, which is pleasant on touch and is protected against water or oil damage.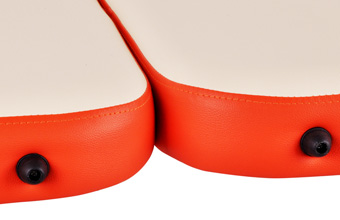 Carry Bag as Free Gift
We love to give gifts, thus for every purchased massage table we will provide you with a carry bag for free.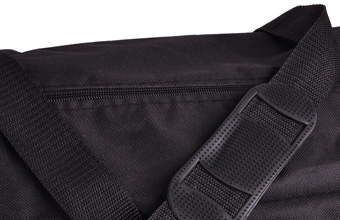 Massage Table inSPORTline Tamati 2-Piece Aluminum - Documents to download
Massage Table inSPORTline Tamati 2-Piece Aluminum - Product parameters
Adjustable height
63-90 cm
Massage Table inSPORTline Tamati 2-Piece Aluminum - alternatives -
all in stock
Massage Table inSPORTline Tamati 2-Piece Aluminum is included in the following categories: