Barbell Set inSPORTline Pump 2-20kg (30mm)
Set consisting of 6 weight plates and weight lifting bar, diameter: 30mm, steel rubber coated weight plates, durable plastic bar, max weight: 20kg
Recommended accessory
Description
Parameters
Alternatives (8)
Barbell Set inSPORTline Pump 2-20kg (30mm)
Barbell Set inSPORTline Pump 2-20kg (30mm) is a unique set consisting of 1.25kg, 2.5kg and 5kg weight plates & weight lifting bar. inSPORTline Pump weight plates are highly durable, square shaped rubber coated steel weight plates with ergonomic grips for easy handling. The lift bar of inSPORTline Pump set is 130cm long, 30mm in diameter and made of durable, hardened plastic material. Thus the bar is low in weight and easy to handle. The non-slip surface treatment provides comfortable, stable grip. In combination with Pump weight plates the barbell is pretty versatile and allows a great variety of exercises, such as weighted squats, pushups etc. The abovementioned features and advantageous price make Barbell Set inSPORTline Pump 2-20kg highly popular.

Technical description:
Weight lifting bar:
High quality hardened plastic
Non-slip rubber grips
Designed for weight plates with 30mm hole diameter
Bar length: 130cm
Loading area: 15cm
Grip area: 96cm
Bar diameter: 30mm
Bar weight: 2.5kg
Loading capacity: 40kg
2pcs of safety collars included
Weight Plates:
Steel plates
Rubber coating for enhanced durability
Hole diameter: 30mm
Ergonomic grips

Package includes:
2 x 1.25kg weight plate
2 x 2.50kg weight plate
2 x 5.00kg weight plate
1 x weight lifting bar (weight: 2,5kg)
2 x safety collar
Recommended by Petr Kopřiva, InSPORTline Fitness Coach
Regular training improves fitness level, supports weight loss and strengthens cardiovascular system.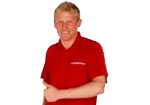 Exercised body parts: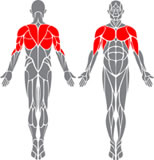 Barbell Set inSPORTline Pump 2-20kg (30mm) - Product parameters
Barbell Set inSPORTline Pump 2-20kg (30mm) - alternatives -
all in stock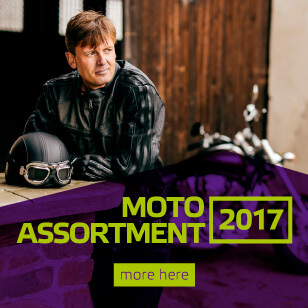 Barbell Set inSPORTline Pump 2-20kg (30mm) is included in the following categories: