Outdoor Computer Suunto Ambit3 Sport -
SPECIAL OFFER
GPS tracker, sports functions, altimeter, 3D compass, thermometer, weight: 70g, water resistant, backlit display.
Recommended accessories
Description
Parameters
Alternatives (8)
Video (10)
Outdoor Computer Suunto Ambit3 Sport
This is a brand new version of the phenomenal Suunto Ambit GPS watch. The watches of the Ambit2 series have features which make them perfect for Smartphone owners. The Ambit3 models have the same features as the Ambit2 ones, but the Bluetooth Smart protocol makes them compatible with top-class Smartphones. The Outdoor Computer Suunto Ambit3 Sport is a lightweight version of the Peak model. It is intended for those looking for a lightweight model with half the capacity battery, who can do without outdoor functions and barometric altimeter.
Suunto Ambit3 Sport – Multi-sport experience – specialized running, swimming and cycling functions
The Outdoor Computer Suunto Ambit3 Sport has all the functions necessary for running, swimming, cycling and multisport training. Moreover, the GPS tracker will not only give you accurate information about your pace, but also show you the way while the heart rate monitor will allow you to train in the optimal zone. Apart from the Ambit2 S features, this model also has the following:
Swimming: records heart rate during swimming – chest belt with the Suunto Smart sensor required.
Recovery and activity time: 24/7 activity tracking information will tell you how much time you need to recover.
Having trouble with selecting the right Suunto Ambit watch? Visit our guide.
Technical description:
Integrated GPS receiver – speed, distance, route
Altimeter (GPS based)
3D compass with adjustable declination
Thermometer
Heart rate monitor – Smart HR required
Smart HR belt makes it possible to record heart rate during swimming (not included)
Saving activities (including route) into memory
Transferring data to PC (Movescount), keeping training log
Backlit display, number of modes
Czech menu
Weight: 70g
Material: body of polyamide with fiberglass, aluminum bezel, TPU strap
Water resistance: 50m
Battery life: 25 hours at 60 second interval; 8 hours at 1 second interval, 14 days with GPS features off
Compatibility:
3rd generation iPads and newer
iPad Mini / iPad Air
iPhone 4S / iPhone 5 / iPhone 5C / iPhone 5S
5th generation iPod Touch
Android 4.3 and newer
Since the Ambit3 is not compatible with the ANT+ technology, no Ambit/Ambit2 or other Sunnto watch accessories can be used. Before purchasing a Suunto Ambit watch, think about your preferences:
If you own an iPhone and compatible devices, then the Ambit3 is the perfect choice.
If you already own an older Suunto fitness tracker and want to keep using the accessories (the chest belt, pods, etc.), then go with the Ambit2.
Outdoor Computer Suunto Ambit3 Sport - Documents to download
Outdoor Computer Suunto Ambit3 Sport - Product parameters
Outdoor Computer Suunto Ambit3 Sport - alternatives -
all in stock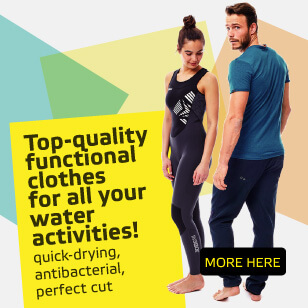 Outdoor Computer Suunto Ambit3 Sport is included in the following categories: