Unisex stretch pants Newline Base Exclusive - compression
Unisex compression pants accelerating blood oxygenation, rear pocket, sweat removal, cooling effect, reflective elements
We are sorry, but this product is no longer available.
Recommended accessories
Description
Alternatives (8)
Video (2)
Unisex stretch pants Newline Base Exclusive - compression
Unisex long pants Newline Base - compression are excellent long compression pants of the NEWLINE compression sportswear series, which are extremely light, airy and perfectly fit any figure. Anatomically placed panels controlling moisture removal for improved movement. Compression material helps to improve the performance of athletes. The new compression system of the Newline company was designed to fit tightly the muscles and increase their strength. This lymphatic drainage increases blood circulation, which increases performance and subsequent muscle regeneration. The faster blood circulation accelerates the flow of blood and removal of toxins and lactic acid, which helps faster recovery after injury or sporting activity. Extremely good elasticity helps to strengthen the body. Flat-seam of the pants NEWLINE perfectly encircle the body and vent panels provide excellent moisture removal from the body and are responsible for subsequent evaporation. With these excellent features,  unisex long pants Newline Base - compression belong to the popular compression sportswear.
Unisex long pants Newline Base – compression are also suitable for the prevention and treatment of cellulite, gynoid obesity (especially in women with gynoid (pear-shaped) type of figure), but also in treating all types of hyperosmolar swelling. These compression pants have a unique shape and method of sewing that promotes lymphatic drainage in the physiological direction, making them highly popular pants. The difference in compression between Compression and Base line is not so great. The products in the Base line have "only" basic compression, which is about 25 % lower than in the Compression line. Products of the Compression line are made of material which is more compressive. Unfortunately, the manufacturer Newline does not use numbers to indicate the values of compression, but on a scale from 1 (least) to 10 (most) the products of the Base line have the compression effect 7/10 and of the Compression line 10/10.
Guide on the use of compression clothing in sports activities.
Technical description:
High-quality, light, breathable and functional materials
Precision cut coppying the female body anatomy
Moisture removal away from the body
Flat seams
Ventilation panels
Sweat Transport - perspiration removal
Cooling Effect - maintains optimum skin microclimate
Compression effect: 7/10
Cooling effect: 8/10
Sweat removal: 9/10
Material: 90% Polyamid, 10% Elastan
Colour: Black
Effects supporting weight loss (obesity, cellulitis):
helps to activate the veno-lymphatic system
forms especially the gynoid body type (pear-shaped)
supports the removal of fat from problem areas of the body
helps to get rid of obesity
anti-cellulite effects
smoothes skin and prevents flabbiness
maintains the achieved effect
Size chart
Unisex sizes Newline
| | | | | | |
| --- | --- | --- | --- | --- | --- |
| Size | S | M | L | XL | XXL |
| Height (cm) | 173 | 178 | 183 | 188 | 193 |
| Chestline (cm) | 92 | 98 | 104 | 110 | 116 |
| Waistline (cm) | 80 | 86  | 92 | 98 | 104 |
| Hipline (cm) | 97 | 101 | 105 | 109 | 113  |
| Sleeve length (cm) | 63.5 | 65 | 66.5 | 68 | 69.5  |
| Leg inseam (cm) | 78 | 80 | 82 | 84 | 86 |
| Neckline (cm) | 39 | 40 | 41 | 42 | 43 |
Unisex stretch pants Newline Base Exclusive - compression - alternatives -
all in stock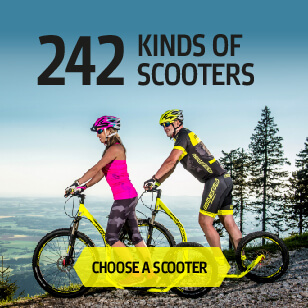 Unisex stretch pants Newline Base Exclusive - compression is included in the following categories: