Suspension Trainer DRX - A01 -
SPECIAL OFFER
Automatic lock, for both home and outdoor training, practical case part of the package, training with your own body weight, adjustable length.
Recommended accessories
Description
Parameters
Alternatives (7)
Video (2)
Suspension Trainer DRX - A01
Suspension Trainer inSPORTline DRX-A01 is a multi-purpose training equipment that helps you train with your own body weight. The trainer consists of a body and straps that can be easily attached to door frames, trees or other support posts. Inside the body of the trainer, there is a spring that draws the straps back, similarly as with an ordinary tape measure. Thanks to this mechanism, it is possible to adjust the length of the straps in a matter of seconds. The strap ends have rubber handgrips with anti-slip surface. Suspension Trainer inSPORTline DRX-A01 has become a popular body-toning training equipment, mainly due to its effectivity and affordable price. With this suspension trainer, you can strengthen your entire body, be it your arms, legs or abs. Suspension Trainer inSPORTline DRX-A01 is packed into a practical case.


Technical description:
Simple and effective trainer
High-quality straps
Soft hand grips on the straps
Automatic lock
Effective exercising of all muscle groups
Quick and easy installation
Low weight
Small size
Easy to handle
Affordable price
Case part of the package
Strap material: nylon
Cover material: thermoplastic
Handgrip material: polyurethane
Adjustable length: 0 – 150 cm
Strap width: 4 cm
Weight sans case: 2000 g
Weight with case: 3000 g
Weight limit: 200 kg
Certification: EN 957
Suitable for home use, outdoors, on vacation, etc.
Recommended by Petr Kopřiva, the inSPORTline coach:
Strengthening your stabilization muscles will help you reduce longterm back pain.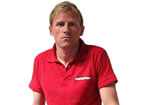 Exercised body areas: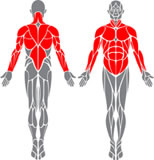 Suspension Trainer DRX - A01 - Documents to download
Suspension Trainer DRX - A01 - Product parameters
Suspension Trainer DRX - A01 - alternatives -
all in stock
Suspension Trainer DRX - A01 is included in the following categories: