Pull-Up Station inSPORTline Power Tower PT500
High stability, durable construction, rubber bands offering 7 levels of resistance, speed ball, elaborate details, multi-function chin up bar, pads for abdominal exercises, non-slip grips, soft padding, ergonomic back pad.
Recommended accessories
Description
Parameters
Alternatives (8)
Pull-Up Station inSPORTline Power Tower PT500
Pull-Up Station inSPORTline Power Tower PT500 is ideal equipment for body weight workouts. Its strong steel construction with 70x50mm frame assures maximum stability and high durability. Pull-Up Station inSPORTline Power Tower PT500 is equipped with chin-up bar suitable for exercising upper body, especially back muscles and arms. Dip bars are suitable for toning abs and strengthening leg muscles. The station also includes a speed ball, which is perfect for fitness training and practicing punches and kicks. Elastic ropes make the station highly versatile, as they simulate the so called pulley exercises. They are perfect for arm strengthening, especially biceps and triceps workout, enabling e.g. exercises as butterflies, reverse butterflies etc. The ropes vary in strength and can offer 7 different levels of resistance. After attaching the provided foot strap inSPORTline Power Tower PT500 becomes a perfect tool for leg training, as it enables to perform a huge variety of exercises as hip abduction and hip adduction e.g. It includes foam barrels, soft padding, non-slip rubber padded base and the max loading is 130kg. All these features make inSPORTline Power Tower PT500 favorite fitness equipment for home training.
Technical description:
Strong steel construction
High stability
Durable surface treatment
Hundreds of exercises possible
Non-slip base plate
Soft ergonomic pads
Elaborate details
Multi-function chin-up bar
Foam padding for sit-ups (foam barrels)
Elastic ropes offering 7 different levels of resistance
Speed ball
Foot strap (part of package)
Non-slip rubber padded base
Non-slip handles of elastic ropes
Chin-up bar length: 125cm
Frame profile: 70x50mm
Handle diameter: 25mm
Dimensions: L 116cm x W 125cm x H 215cm
Weight: 62kg
Max load: 130kg
Suitable for home use
Extended warranty applies to this product.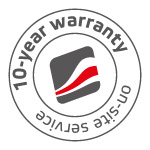 Recommended by Petr Kopřiva, the inSPORTline coach:
Strengthening your stabilization muscles will help you reduce longterm back pain.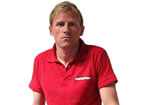 Exercised body areas: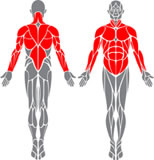 Pull-Up Station inSPORTline Power Tower PT500 - Documents to download
Pull-Up Station inSPORTline Power Tower PT500 - Product parameters
Pull-up bar type
Multipurpose
Pull-Up Station inSPORTline Power Tower PT500 - alternatives -
all in stock
Pull-Up Station inSPORTline Power Tower PT500 is included in the following categories: