Double Chest Trainer inSPORTline CF200
A training accessory, 2 holes for weightlifting bars, 2 weight plate storage posts, a wide range of exercise options, anti-slip foot pads.
Recommended accessories
Description
Parameters
Alternatives (8)
Video (3)
Double Chest Trainer inSPORTline CF200
Double Chest Trainer inSPORTline CF200 is an ideal tool for workout and fitness training. There are two holes for weightlifting bars so that you can move them in any direction. This way, a new range of exercises will be available to you – exercises that could not be done with any other fitness equipment. During exercising, you engage the muscles on the upper half you're your body, as well as the lower half. The exercise difficulty can be regulated by mounting weight plates on the bar. Other advantages include two storage posts, anti-slip foot pads and two adapters for better hold of the bars during training. Double Chest Trainer inSPORTline CF200 doesn't take up much space and is therefore easy to store. Thanks to these attributes, Double Chest Trainer inSPORTline CF0200 is the perfect tool to strengthen your entire body.
See our videos for exercise examples!


Technical description:
An accessory for strengthening your entire body
Steel frame
Increased surface resistance
2 attachment tubes that move in every direction
Suitable for Olympic bars with 50 mm in diameter
2 attachment tubes for weightlifting bars (included)
2 weight plates storage posts (50 mm)
Anti-slip foot pads
Allows you to exercise otherwise inaccessible muscle areas
Dimensions: L 70 cm x W 63 cm x H 23 cm
Maximum load: 100 kg
Weight: 20 kg
Suitable for both home and commercial use
Recommended by Petr Kopřiva, inSPORTline Fitness Coach
Regular training improves your physical fitness, helps you lose weight and strengthens your cardiovascular system.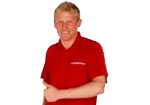 Exercised body areas: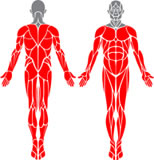 Double Chest Trainer inSPORTline CF200 - Product parameters
Dimensions
70 x 63 x 23 cm
Weight limit (kg)
By observing the weight limit of the product, you significantly increase its service life and prevent it from wearing down prematurely. It is not recommended to exceed this limit.
100 kg
Weight
The total weight of the product.
20 kg
Double Chest Trainer inSPORTline CF200 - alternatives -
all in stock
Double Chest Trainer inSPORTline CF200 is included in the following categories: